Will 2017 Benefit Buyers Or Sellers Or Both
Real Estate Market Trends: Will 2017 Benefit Buyers, Sellers Or Both?
How will real estate market trends impact buyers and sellers in 2017?
The real estate market was a mixed bag in 2016. A shortage of inventory sparked a buying frenzy for the better part of the year, as high demand coupled with low interest rates fueled an onslaught of activity in the housing market. In response, home sales and home prices have flourished, with many real estate markets (San Jose and San Francisco in particular) reaching their pinnacle in 2016. On the other hand, the low number of available homes for sale — which coincidentally helped drive the overall median home price up — also pushed home affordability down in the same year.
As an investor, it's critical to evaluate past, present and future real estate market trends. Heading into the final month of the year, no one knows exactly what the next year will bring in terms of real estate. However, paying attention to market trends will assist investors in gauging the current landscape of the market, as well as making an educated guess for the future. Furthermore, understanding the 2016 real estate market trends of today can also help investors determine whether 2017 will be beneficial to buyers, sellers or both.
Real Estate Market Trends To Watch In 2017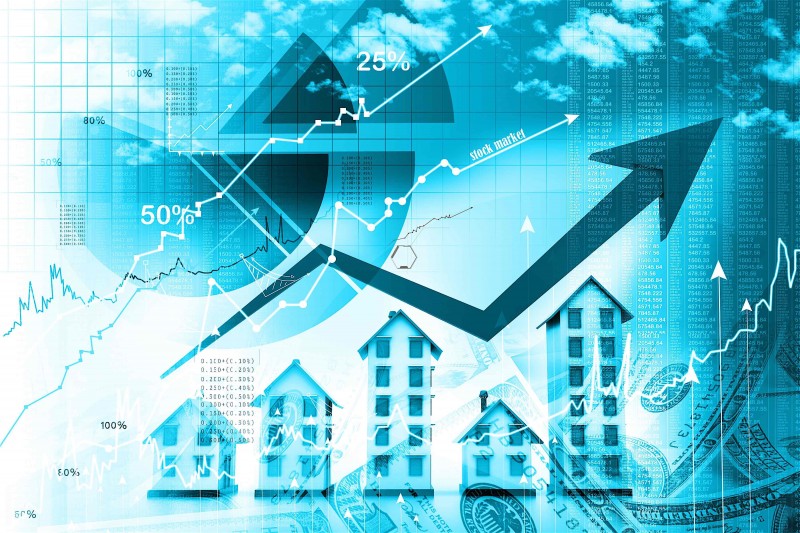 With the election in the rear-view mirror, the real estate market is expected to heat up in 2017. Based on current market conditions, as well as predictions from industry experts, the following outlines the top real estate market trends to watch out for in 2017:
1. Rising Mortgage Rates
The real estate market took advantage of historically-low mortgage rates in 2016, as record home sales can attest. However, the biggest real estate trend leading up to 2017 will be in the form of an impending mortgage rate hike.
Since the November 8th election, mortgage rates have increased more than half a percentage point, moving from 3.54 percent to 4.13 percent, as recently as December 8th. The increase in mortgage rates isn't expected to stop there. Many experts anticipate a gradual uptick in borrowing costs to occur in 2017 and 2018, with rates going as high as 4.5 percent by the end of the year.
With that in mind, an increase in mortgage rates isn't expected to have a major impact on home purchases in 2017. Although rising rates do mean more expensive loans, they also means housing demand will be lower, which should ultimately boost homeownership moving forward.
2. Homes Selling Faster
Coming off the heels of a strong second-half, the real estate market is expected to see homes sell faster in the 2017 housing market than the previous year. A recent report by Redfin shows buyers spent an average of 83 days searching for a home in 2016, a decrease of seven days from last year. Furthermore, the report reveals the typical home stayed on the market for 52 days in 2016, the shortest period of time since Redfin began keeping track in 2009. In essence, the home buying trend is getting faster.
"We expect 2017 to break the 2016 record as the fastest market on record, measured by the average number of days homes spend on the market before going under contract," said Redfin Chief Economist Nela Richardson.
In addition to selling faster, the number of home sales is expected to increase in 2017. Predictions from the National Association of Realtors show existing home sales reaching six million in 2017, while Fannie and Freddie Mae forecast home sales to settle at 6.2 million. The number of homes sold in 2016 is yet to be finalized, but many analysts expect existing-home sales to finish at a pace of approximately 5.36 million — the best year since 2006. That said, homes in 2017 are expected to not only sell faster, but in larger quantity.
3. Home Prices Grow, But At A Slower Rate
One of the more favorable real estate market trends anticipated for 2017, especially for homeowners and investors, are mild increases in median home prices. According to the 2017 Housing Forecast by Realtor.com, home prices are expected to experience slow, yet moderate growth in 2017, with home prices growing by 3.9 percent.
"I would characterize our 2017 forecast as a moderation, as opposed to a slowdown," said Jonathan Smoke, chief economist for Realtor.com. "The pace of growth is still strong and, for pricing, still represents an above-average level of appreciation."
In terms of the largest gainers, Realtor.com predicts the top 10 real estate markets in 2017 will be:
1. Phoenix, Arizona
2. Los Angeles, California
3. Boston, Massachusetts
4. Sacramento, California
5. Riverside, California
6. Jacksonville, Florida
7. Orlando, Florida
8. Raleigh, North Carolina
9. Tucson, Arizona
10. Portland, Oregon
These real estate markets are forecasted to see home price increase by 5.8 percent, along with increased sales growth of 6.3 percent. However, while home prices are expected to go up, prices in eight of the top 10 markets are expected to decrease. In fact, only the Los Angeles and Tucson real estate markets are forecasted to see stronger growth in comparison to last year.
Another proponent of home price growth in 2017 is Redfin. The web-based real estate database and brokerage service believes median home sale prices will increase to 5.3 percent year over year, compared to the estimated 5.5 percent this year.
"We believe price increases will hold steady despite slowing sales growth, because homebuyer demand is stronger now than it was at the same time last year, and because we foresee a small uptick in homes for sale," said Richardson.
4. More Millennial/First-Time Homebuyers
According to the U.S. Census Bureau, millennials are now the nation's largest living generation with 75.4 million people, surpassing the 74.9 million baby boomers. That said, the rise of millennial homebuyers is expected to truly make its impact in 2017.
Although millennials represented 35 percent of homebuyers in 2015, up from 32 percent in 2014, Realtor.com predicts millennial homebuyers will make up a much larger portion of home buying activity next year. This includes 52 percent of buyers being first-time homebuyers, while 61 percent of that same group will be under the age of 35.
According to Realtor.com, 2017 is expected to experience a wave of millennial homebuyers and the increase of first-time buyers in the market will drive competition to be even fiercer next year for affordable starter homes in the suburbs.
"Those looking to buy may want to consider a winter home purchase in order to avoid bidding wars and higher prices spurred by a potential increase in millennial buyers," said Smoke.
Will 2017 Benefit Buyers, Sellers, Or Both?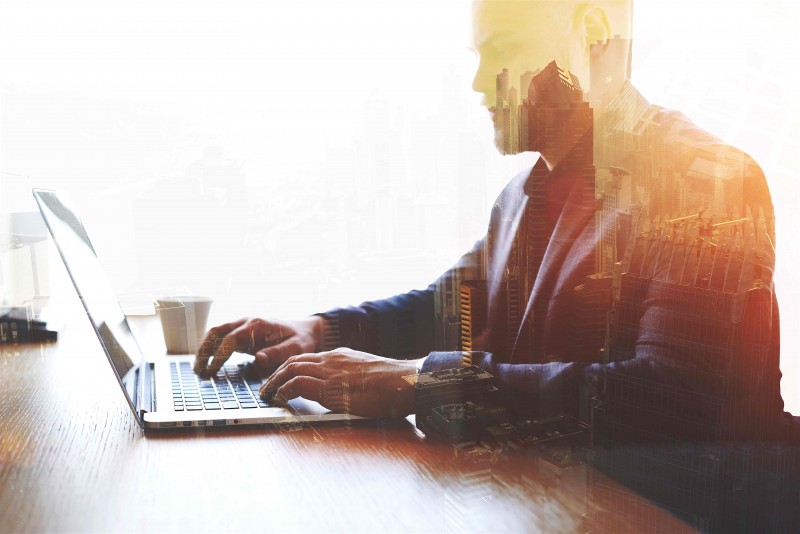 Much like this year, the real estate market is expected to remain a seller's market in 2017. However, many economists believe that the bulk of the market will begin to shift towards a buyer's market by 2018 and 2019. Although no one has a crystal ball to predict the future, the following breaks down predictions from some of the top real estate economists:
"While I expect inventory levels to rise in 2017, it will likely remain a seller's market," said Matthew Gardner, chief economist at Windermere. "New construction will pick up steam in 2017, but not to levels that will provide sufficient support to a stretched housing market. Sellers will likely find that it will take a little longer to sell, but demand will still outstrip supply on the back of a job market that continues to tighten."
Svenja Gudell, chief economist of Zillow, believes the real estate market in 2017 will skew more towards the seller's market. However, she also said the market could begin to turn from a seller's market to buyer's market in the next few years.
"In some markets, it'll start to turn already in 2017, where demand isn't quite so high and you get a little more inventory in and you have buyers better able to negotiate," said Gudell.
According to National Association of Realtors' Chief Economist, Lawrence Yun, the housing market in 2017 will still suffer from tight supply and affordability issues, which will impact buyers in many markets. However, Yun is optimistic that many of those issues will start to abate as time goes on.
"I think [local Realtors] are seeing a good market condition in terms of buyer activity but inventory shortage — that is the one consistent story that is holding back the recovery potential," said Yun.
Lastly, Smoke, of Realtor.com fame, believes the real estate market will maintain its status as a seller's market, although the tide could be changing very soon, especially in certain markets.
"We're seeing some clear patterns emerge within markets — one might be slowing down and cooling off where another part is really heating up. Real estate is so local that I would argue that a neighborhood view is really where you can see the differences and disparities and changes that are occurring around the country," said Smoke.
"We tend to have markets that are either above average in price expectation or sales expectation, and there aren't many markets that have above-average expectations in both — supply constraint is driving the price movement in the strongest price markets, seller's markets, but the buyer's markets where buyers are getting a really affordable home, as a result, those markets are seeing a greater growth in sales," Smoke explained. "Either one is good for real estate," he concluded.
Real estate market trends are important for a variety of reasons, but none more than gauging the future real estate landscape. Whether a buyer's market or seller's market (or both), the aforementioned real estate trends should provide substance for those looking to predict their next move in 2017.
Author:
Manuel Cortez
Phone:
956-330-9330
Dated:
October 18th 2017
Views:
770
About Manuel: ...