When Your Teenager Picks The Architect
Glenn Schroeder and Janet Wong had spent months searching in vain for a modernist house around Princeton, N.J., in 2007, and were nearly ready to give up. Why not just buy one of the colonial homes that were everywhere, they asked themselves. How bad could that be?

It was their 14-year-old son who talked them out of it.
"Mom, we've been looking and looking," Ms. Wong, 52, a children's book author, remembers him saying. "Why are you settling?"
Andrew, who is now 22, explained recently that the house they were considering "didn't seem like the kind of place she would feel at home — it was more of a placeholder."
The family hadn't been inNew Jerseylong — they had left Washington State two years earlier so that Mr. Schroeder, a lawyer, could take a new job — and they still missed their previous home, a modernist design that Ms. Wong, in particular, had loved. So Andrew, who was then in eighth grade, suggested commissioning an architect to build a modern house
Ms. Wong was initially skeptical: "I said, 'It's not so easy. You set it up, and then we can talk about it.' I didn't think he'd actually follow through."
But he did. He began by developing an ambitious list of candidates that included the Dutch architect Rem Koolhaas. Then, during a brief flirtation with prefab, he helped organize a trip to Minneapolis to see a model home. And finally, he proposedLeven Betts, after admiring a house the New York architecture firm had published in Dwell magazine.
Some people wouldn't feel comfortable putting such a big decision in the hands of a teenager, Mr. Schroeder, 62, acknowledged. But "being type-A parents," he said, "we thought maybe it would be an experience for him to work with architects and be intrinsically involved in building a house."
The architects, surprisingly, were equally enthusiastic.
"From a design standpoint, it was clear Andrew was going to have a lot of say," said Stella Betts, who runs Leven Betts with her husband, David Leven. "It was hilarious and wonderful for us to think about having this young person as a client."
It was also impressive, Mr. Leven added: "From a parenting standpoint, it was a pretty awesome thing. He was interested in design, and they empowered him."
The following year, the family bought a wooded lot of about three acres in Lawrence Township, bordering Princeton, for $575,000, and the architects set about creating a house for them. The design they came up with — a faceted structure elevated on pillars that spiraled around a central courtyard — reflected the family's desire for light and views, Ms. Wong's passion for gardening and Mr. Schroeder's concerns about flooding.
Unfortunately, it didn't reflect their budget. The pricing from contractors came in hundreds of thousands of dollars higher than expected, so the architects jettisoned the pillars and straightened out the walls. But they kept the courtyard and the meticulously framed views of nature.
Workers began clearing the land and running utilities to the site in 2009, and two years later the 2,500-square-foot house was almost complete. Andrew moved in first, with just a sleeping bag, so he could experience it before leaving that fall for Bowdoin College in Maine, to study physics and engineering. ("It was like camping, only in a giant, empty house," he said.) His parents eventually followed, although it took them three more years to finish the details, including the landscaping, which brought the total cost to about $1 million.
With its white metal cladding, polished concrete floors and fluorescent lights, the house isn't for everyone. Some might consider it too cold or severe. But not Mr. Schroeder and Ms. Wong.
"I think of the whiteness as a fresh start to every day," Ms. Wong said. "Like a blank page to write on."
By TIM McKEOUGH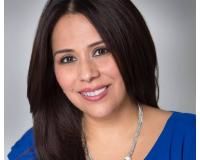 Author:
Marilyn Cortez
Phone:
956-587-1633
Dated:
November 3rd 2015
Views:
356
About Marilyn: Always ahead of the highly competitive RGV real estate market, Marilyn Cortez is a Spanish speaking ...