Top 7 Most Amazing Homes In The World
There are more than a few amazing homes in the world but these seven stand out from the competition with unusual and extraordinary details that are truly incomparable to any other homes on the market. From a luxe New York City penthouse to a prehistoric pad in Malibu, these houses are far from your average abodes.
1. Japan's Slide House
For the family that doesn't take life too seriously, this piece of property in Tokyo boasts a brilliant way for getting downstairs. An adult-size slide connects the three stories of this modern home, but sliding down is optional. The Japanese house also features a fully functional staircase for getting upstairs, and down if you choose.

2. France's Bubble House

This unique home sits on the scenic Côte d'Azur and has panoramic views of the Mediterranean as well as ceiling windows for gazing up on starry nights. Named for its resemblance to bubbles, architect Antti Lovag created this organic home just a few decades ago but its triumphant exterior and natural elements (the center features a lush garden and waterfall) made it worthy enough to already be considered a historic monument.
3. New Mexico's Spaceship House
Built by architect Bart Prince, the strange circular shape and odd exterior have yielded this Albuquerque home many interesting names. Most commonly referred to as the Spaceship or Hovercraft House, as it does resemble something built to fly, the eclectic floor plan includes multiple rooms including a living area, studio and library. Throughout the yard, a few interesting dinosaur sculptures add to the bizarre ambiance.
4. Tokyo's House NA
Nosy neighbors could definitely take the allure out of this modern home in Tokyo but its unique design is still awe worthy. Created by Sou Fujimoto Architects, this glass house has been modeled after a tree house and is composed of many different tiers and transitions to better utilize the smaller dimensions. An all white design and floods of sunlight make this glass home the epitome of a bright and airy residence.
5. Manhattan's Woolworth Tower Penthouse
This swanky penthouse in Lower Manhattan's Tribeca neighborhood trumps most single-family homes. Featuring seven stories and 9,400 square feet, this unit in Woolworth Tower can hardly be considered a condo. With a fully loaded kitchen and butler's pantry, library, and a phenomenal great room you can (almost) justify the $110 million price tag.
6. Pennsylvania's Fallingwater
In 1935 the Kaufmann family hired Frank Lloyd Wright to create their dream vacation home along Bear Run in the Appalachian. They didn't expect him to design a house inside a waterfall but that is just what he did. The family envisioned views of the stunning waterfall but they were given the calming sounds instead. Open today for public tours, camps and events, the famous waterfall house was entrusted to the Western Pennsylvania Conservancy to be enjoyed by all.
7. Malibu's Flintstones House
When Dick Clark wanted to build a home next door to the Mugu State Park and the Santa Monica Mountains, there was pullback at the thought of disrupting the land with a residential property. As a compromise, Clark agreed to build the home with a rock aesthetic so that it was visually less shocking. The conservancy agreed and the result was a one bedroom, two-bath home fitting of Mr. Fred Flintstone himself.
Posted: Updated:

CEO, Digitalux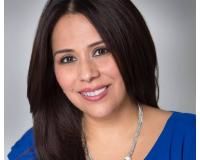 Author:
Marilyn Cortez
Phone:
956-587-1633
Dated:
October 9th 2015
Views:
310
About Marilyn: Always ahead of the highly competitive RGV real estate market, Marilyn Cortez is a Spanish speaking ...