To Lead Or Not To Lead
A few weeks ago I was having a conversation with an agent about the time he spent in the he United States Marine Corps. I was impressed and intrigued about the level of discipline and expertise it takes to be a Marine. I also could feel the deep sense of loyalty, pride and appreciation he had for his fellow Marines and the Corps in general.

It made me think about some of the principles that cause Marines to feel so deeply about being a part of this elite organization, so I did a little research. I found that there are 11 principles that Marine officers are taught to help them become great leaders and soldiers. As I read these principles I thought that these leadership skills not only apply to the Marines, but they can be implemented into our everyday life to be great REALTORS® and great people. Let me share with you a few examples.
Be Technically and Tactically Proficient
Marine officers need to be highly competent in their Military Occupational Specialty to be great leaders to their units. As REALTORS®, we need to be doing the same in our Professional Occupational Specialty. Being out in front of political issues that affect property rights and our profession, understanding how to utilize current technology to best serve our clients and understanding how our associations can best serve our membership is part of being a REALTOR® leader.
Know Yourself and Seek Improvement
Marines don't just go through basic training and call it a day. They continue to train, learn and improve themselves. NAR provides us with many resources to improve ourselves, one of which is the NAR Leadership Academy. One of Stephen R. Covey's 7 habits of highly effective people includes a habit he refers to as "sharpening the saw". Simply stated, it means that we need to take the time to develop and hone skills that help us be at the top of our personal and professional game. My experience with the NAR Leadership Academy was a great way for me to get to know and improve on who I am.
Set the Example
Marine officers not only know what to do, but they do it. Perhaps more than any words we speak, taking action and practicing what we preach will be what people remember about us. Many REALTORS® are quick to speak about "what needs to be done", but few stand up and answer the bell. What kind of REALTOR®are you? A talker or a doer?
Many of the principles espoused by the Marines, I see at work within our REALTOR® Associations. Local, State and National Associations are full of people who want to be technically and tactically proficient, seek improvement and set the example. When you participate with great people you establish strong bonds rooted in a common cause. Much like my friend who feels so strongly about his Marine family, I feel the same way about the REALTOR® family. If you think you have what it takes to lead out in our REALTOR® associations, be sure to apply for the NAR Leadership Academy. We are looking for a few good men and women! Application deadline is March 31st ,2014. What are you waiting for?
www.realtor.org/leadershipacademy
Lastly, I'd be remiss if I didn't say thank you to the Marines and all who serve in all branches of the armed forces. Not only do you put your very life on the line for our country and all of its citizens, but also you give us principles and ideals to aspire to. Your courage, strength and determination are inspirational to me and I am profoundly thankful.
Posted in From the LAB, Leadership Insights, by NAR Staff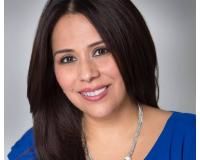 Author:
Marilyn Cortez
Phone:
956-587-1633
Dated:
October 13th 2015
Views:
268
About Marilyn: Always ahead of the highly competitive RGV real estate market, Marilyn Cortez is a Spanish speaking ...