The Dos And Donts Of Borrowing
Do:

DO stay current on all your existing debts/payments. If you are obtaining a home equity loan and using the proceeds to pay off debts please continue to make your monthly payments. One late pay can significantly affect your credit score and result in your loan being denied.
DO get the mortgage first if multiple financial obligations are going to pop up in the near future. If you have applied for multiple credit cards, a car loan or any other loan it can hurt your score and add to your debts. Especially if they're filed in the months prior to the home loan process we will ask you if any debt resulted in that verification and if so it can also hinder your qualification.
DO provide all your confidential financial and personal information only to the person whom is handling your loan and works with Gold Financial Services. Your loan officer will give you list of necessary financials.
DO continue to provide the Loan Officer with any and all subsequent pay stubs, bank statements, etc. during the home loan process. Also provide a copy of the earnest money check once it has cleared your bank account. Earnest money should only be given to the licensed realtor and made payable to the title company listed on your sales contract.
DO be honest when completing the loan application and answering questions during the application process. This will allow us to better help and service your specific needs.
DO request and keep copies of everything you provide to the lender and everything you are required to sign. Your loan officer or loan partner should not have any problem honoring your request for copies.
DO ask for a written confirmation of the interest rate lock-in once you have agreed to lock in the rate.
DO read and understand all of the documents presented to you before you sign them. Ask questions about anything you do not understand. Realize that when you close the loan, you are personally responsible for repayment of the loan.
DON'T:
DON'T make any big purchases before your loan closes. Behind the obvious fact that it makes less money available for the down payment, it might require you to get yet another loan which will incur more debt. Even if your loan has been approved the lender will check your credit report immediately prior to closing.
DON'T apply for any new credit until after your loan closes. This includes charging new furniture or leasing/purchasing a vehicle. Any new debt will affect your debt to income ratio and may disqualify you from your loan. When any retailer asks you for your social security number this means they are going to pull your credit: do not give them the information! Tell them you are applying for a mortgage and do not want any new inquiries to your credit history.
DON'T make any late payments on any existing mortgage. Mortgage late payments are very unfavorable in the eyes of the lender and can hurt your chances of qualifying for a loan. No late pays on any Federal Debts example Student loans or child support. All debts should be current we cannot have any late pays within the last 12 months.
DON'T incur any NSFS/OVERDRAFTS on any of your Checking/Savings accounts, also NO large cash deposits. Anything above $100 needs to be verified. Minimize transferring between accounts and do not ever give the earnest money in CASH this money needs to be given in a form of a personal or cashiers check from your own bank.
DON'T change or quit a job. We've all heard the stories of borrowers that quit their jobs the day before or the day of closing, then the lender re-verifies employment and the loan is denied.
DON'T try to falsify employment or income, create false identity, use someone else's identity or social security number, or close a loan that you know has false or misleading information.
DON'T let anyone sign anything for you during the loan process without your written approval and authorization. Take time to consider the power you are giving this person when you authorize them to sign for you.
DON'T expect to get "paid" for purchasing a home. You should normally bring a certified check to closing in order to buy the home.
DON'T pay anyone additional fees or costs associated with the loan closing or the application process after the loan closes. If someone asks you to do this, refuse and obtain legal advice.
Information provided courtesy of Lisa I. Olgin RMLO - NMLS # 225845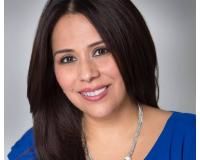 Author:
Marilyn Cortez
Phone:
956-587-1633
Dated:
March 19th 2015
Views:
1,471
About Marilyn: Always ahead of the highly competitive RGV real estate market, Marilyn Cortez is a Spanish speaking ...