The Changing Face Of The Mall Dominates Chatter At Retail Real Estate Show
Malls are looking to a new breed of retailers to replace their longtime department store anchor tenants — such as Sears — which are shuttering stores. At the same time, retail newbies like Warby Parker are jockeying to make their presence felt in the nation's shopping emporiums.
Those are some of the themes that emerged at RECon, the industry's big real estate show, according to a research note from Dana Telsey of Telsey Advisory Group.
Other key takeaways:
Move Over, Department Stores: Off-Price Chains, Supermarkets Could Be Pushing You Out
At the show, department stores' "dismal" first quarter performance had attendees mulling the sector's future. "The need for malls to appeal to consumers of all ages led to discussions of new anchor tenants, such as multiple restaurants, supermarkets, off price retailers, and movie theatres," Telsey said in the report.
A New Breed Of Retailers Spread Their Mall Wings
"There are more new non-apparel retailers that are beginning to occupy mall space than five years ago, particularly A mall space, such as PIRCH the upscale, experiential home improvement store, Tesla, the tony car company, as well as "etailers that have become retailers," such as Warby Parker, the disruptive online eyewear merchant, and Bonobos the online menswear store, Telsey said.
"There is a solid pace of new store openings from strip center tenants, including dollar stores, off pricers like Ross Stores ROST +0.30% and TJX, cosmetics retailer Ulta, and jewelry retailer Signet," Telsey said. "Given the fact that there is not a significant amount of new development, the variety of tenants entering strip centers is extensive."
Malls Eye Upscale Grocers
At the same time, "All of a sudden, the appeal of grocers outside the strip center is high," Telsey said. "With specialty grocers, like Sprouts, Trader Joe's and HEB's Central Market, and the traditional grocers, such as Kroger KR -0.69% and Wegmans, being key traffic drivers, figuring out the way to integrate buying groceries and shopping the mall is in progress. The prepared food element of these specialty grocers is also seen as in demand by shoppers."
Awaiting Amazon's Brick-And-Mortar Moves
The industry is holding its breath re the brick-and-mortar plans of the nation's biggest online merchant, Amazon, which opened a bookstore last year. The physical brick-and-mortar openings of Amazon are a known, but what categories and services that may be offered are an unknown, though the company seems to be considering book stores," she said.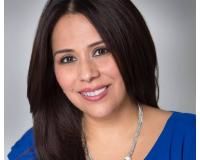 Author:
Marilyn Cortez
Phone:
956-587-1633
Dated:
June 2nd 2016
Views:
272
About Marilyn: Always ahead of the highly competitive RGV real estate market, Marilyn Cortez is a Spanish speaking ...