Should You Buy An Old Or New Home
Should you buy an old or new home?
ByMarcie Geffner• Bankrate.com

Highlights
Older home will need new roof, windows and heating-and-cooling system.

Most homes built from 1940s to 1980s are standard models.

Newer home may have bigger closets and bathrooms, but a smaller lot.
Most homebuyers naturally focus on the price and location of the home they want to purchase. But the home's condition, which is partially a function of its age, should also be an important consideration.
Age considerations tend to be the "least important" for most homebuyers, but for perhaps half of them, age should be "higher on the list," says Jason Burkholder, broker at Weichert, Realtors -- Engle & Hambright in Lancaster, Pa.
Old house may mean old components
A key question for buyers should be when the home's major components were last replaced andupgraded. If those components are more than, say, a decade old, buyers should factor the cost of replacement into their decision to purchase that home.
"If it's a 50-year-old house, but the roof, furnace, central air, wiring and plumbing are less than 10 years old, does it really matter that it's a 50-year-old house? If it has been maintained and upgraded, the age is rather irrelevant," Burkholder says.
A newer home might be neglected or full of cheap fixtures just as an older home might be in good condition and packed with upgrades. Yet more often, the newer home will be more contemporary and less in need of immediate repairs while the older home will be out of style and have at least some deferred maintenance.
The cost of repairs, maintenance, replacements and upgrades tends to make older homes less desirable, and thus more affordable than newer residences, even though the savings at the time of purchase is often offset over time. Repairs don't create a return on the investment, and few improvements recapture 100 percent of the cost. Some improvements recapture only about half the outlay. (Remodeling magazine's annual "Cost vs. Value" report offers a wealth of data about the cost of and return on home improvements.)
Older home may be up-to-date or out-of-date
The U.S. Commerce Department estimated that 374,000 brand-new homes were sold in the country last year. Resales of existing homes in the same period totaled 5.1 million, according to theNational Association of Realtors. That means brand-new homes made up slightly more than 7 percent of the total home sales.
Still, the choice for most buyers isn't a new-built home or an antique home, but rather one of the vast middle ground of homes built between, say, 1920 and 1990. Homes in newer subdivisions may be almost indistinguishable from one another while tract homes in older neighborhoods may have more variation due to decades of remodeling. Yet buyers who want the character of an antique home or contemporary style of a new home may be disappointed that most of the middle-ground homes are basic ranch, split-level or two-story models.
"There was a period from, say, the 1940s to the 1980s when houses were pretty standard," Burkholder says.
Read more:http://www.bankrate.com/finance/real-estate/should-you-buy-an-old-or-new-home-1.aspx#ixzz4YaWYlxrV
Follow us:@Bankrate on Twitter|Bankrate on Facebook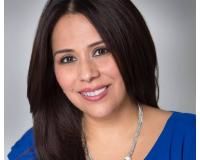 Author:
Marilyn Cortez
Phone:
956-587-1633
Dated:
February 13th 2017
Views:
364
About Marilyn: Always ahead of the highly competitive RGV real estate market, Marilyn Cortez is a Spanish speaking ...