Realities Of Real Estate The Human Side Of Home Sales
Technology has become such an integral part of our society, that it's hard to believe life without your cellphone or the internet. But, it really wasn't all that long ago that we weren't all continuously plugged into the world wide web.
The internet wasn't really in widespread use until the early 1990's, and cellphones weren't all that common until the late 1990's. That's only about 20 years ago; I've got a bath robe that's older than that.
Despite the relative newness of technology, we have rapidly and eagerly adopted these new electronic tools. Nearly every type of business has fully integrated technology, understanding that the proper implementation of whatever is the latest gadget or software system can mean the difference between profit or loss.
Consequently, pretty much every product or service we use involves a computer. This has led many of us to believe that computers can replace people, and in some ways, do a better job that their human counterparts.
Real estate is not immune from the thought that computers might be able to replace much, if not all, of what real estate agents do. In the past, buyers would need to consult an agent, just to see what's for sale
Today, there are thousands, maybe millions of websites that can show you everything that's for sale, what's sold and even estimate what a property might be worth. It also used to require an agent to actually go see a house. But, those same websites can give you all kinds of pictures and virtual tours.
Sotheby's International Realty is now also offering 3D Tours and Virtual Reality, where you can put on a pair of goggles and experience an idea of what walking through a house might be like from the comfort of your easy chair or the office of your agent. There's even technology out there that floated the idea of having buyers visit homes with a virtual agent.
The agent wouldn't physically be with you, but they would accompany buyers via their cellphone. It's something that might work on vacant homes, but sounds risky for occupied property.
Once a property has been selected, the art of negotiation and execution of a contract also now has a computer assist. There are a wide variety of Automated Valuation Models (AVM's) out there that use computer algorithms to crunch the numbers on previous sales to estimate market value. Plus, the act of writing and signing a Contract of Sale is also highly automated. All the contracts are on-line and electronic signatures are now the norm.
So, are real estate agents on the way out, soon to be replaced by your iPad? The short answer is no, and there are a wide variety of reasons.
First, buying a home, the place where you live, raise a family and seek refuge from the world, is a highly emotional process. It isn't like buying garbage bags or 3-ring binders. Buying a home is all about how you "feel." Computers are really good at calculating, but they're not so hot when it comes to feelings. That's why the involvement of other human beings is so important to the home buying process.
Let's start with the process of selecting a home. Getting on Zillow or Realtor.com is a reasonable way to make the first cut and narrow down the homes and neighborhoods that look like your style.
And, sporting a pair of virtual reality goggles to tour a home might be fun, just like video games are fun. But, nothing will ever replace actually visiting a home and talking about it with an agent.
There are simply too many variables for a computer to replicate, and no matter how complicated the algorithm, there aren't enough terabytes on the planet to process what a real live person experiences when they walk through a house and around a property.
It isn't just about what a place looks like. What does it smell like; what does it sound like; what do the floors feel like; where does the light come through the windows; how big does it "feel;" what's the lay of the land; where are the neighbors; what are they like; how did it feel to drive up to the place?
You could go on and on. In the 45 seconds that it takes a buyer to get out of their car and walk through the front door of a house, they process thousands of inputs that can almost immediately give them a gut feel about whether or not this is the place they want to call home.
Then, when it comes time to prepare and negotiate an offer, there are an equally large number of variables to consider. Regarding what a home might be worth can involve some computer work to get a rough idea of market value, but the experience and knowledge of an agent takes it to the next step by incorporating the finer details of market trends, location and property condition.
An Automated Valuation Model might get you within 10 percent or 15 percent of market value, but a good agent can often whittle that down to a 2 percent or 3 percent margin of error. On a $500,000 house, that's a difference of $50,000 or $60,000!
As for the contract, how an offer is presented and subsequently negotiated is an intensely emotional process. Many times, it isn't just about the money.
Other considerations, like the settlement date, terms and confidence that the buyer will perform can frequently be more important to a seller. In fact, we often see situations where a seller will select one buyer over another simply because they feel one of them is more likely to love and care for their house as much as they did.
No computer program can get a feel for that and know how to deal with it in a negotiation; only people can do that.
Once the contract has been accepted, the people parts of this business are still important. Buyer's remorse can set in, and there can be the need to provide some reassurance that it'll all work out.
Home inspections need to be done, and resolving the issues that can come up there often take more tact and negotiating skill than was necessary to get the contract signed in the first place.
Also, the execution of a contract, one that might be 60 or 70 pages long, takes some interpretation and understanding. A computer can tell you what a contract says, but it can't tell you what it means, or what might be the possible outcomes of actions a buyer or seller take on the way to settlement.
In sum, real estate has always been a people business, and it always will be. Technology will always improve, just like the tools of other trades are always being refined and made better. But in the end, it will still take the judgment and experience of an agent to bring those tools to bear in a way that will produce a successful end result.
Originally published at BaltimoreSun.com, Copyright © 2016, Baltimore Sun Media Group.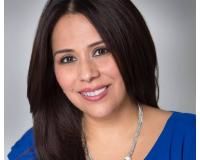 Author:
Marilyn Cortez
Phone:
956-587-1633
Dated:
October 25th 2016
Views:
241
About Marilyn: Always ahead of the highly competitive RGV real estate market, Marilyn Cortez is a Spanish speaking ...