Real Estate Smart Tips For A Fast Home Sale
Real Estate: Smart tips for a fast home sale
Posted: Monday, April 4, 2016 1:26 pm
By Angela Lanuto
It's time – time to sell. You've lived in your house for decades, you've lovingly cared for your home, fixed the imperfections and planted a beautiful garden over the years. With your decision made, how do you prepare yourself — and your house--for a rapid sale? What are the most cost effective enhancements – inside and out — to ensure a fast sale? What traps can delay your sale? What strategies help?

Prepare from the
inside out.
Life's most crucial moments take place in our homes, and home is our ultimate comfort zone. Selling can pull at our heartstrings – and can interfere with decision-making around your sale. For instance, you may be tempted to reach for an asking price that is too high for your house – based on your love for your home. A too-high price causes "listing fatigue," that ailment in which a house languishes on the market and becomes less desirable over time. An experienced Realtor® starts with an objective, comparative market analysis to set the foundation for pricing, and a variety of considerations follow in setting a final price. A well-priced house will help you sell more quickly, so let an expert help find your sweet spot number. Still uneasy about letting go? Make a video tour of your home as you know it, to keep for a virtual visit in the future, or host one final special event at your home to say goodbye.
Get packing.
Why the rush? You don't even have a buyer yet! Because moving out the excess furnishings, clearing out hallways and overstuffed bookshelves will set the foundation for the crucial "staging" of your home. Trim down to the bare necessities so buyers can envision your space as theirs. A tag sale is a great idea if you have the time and energy, but for items you can part with quickly, consider FreeCycle or social media sites to find quick takers. Excess items
Store things in a dry basement or in a short-term storage unit.
Unclutter.
Realtors are united in this advice. Too much stuff – including personal items -- leaves too little space for your buyer to use her imagination when touring your home. Create a blank visual slate by packing away family photographs, refrigerator art, religious or political mementos and other personal items. Put away the souvenirs and tchotchkes from end tables, bookshelves and windowsills. Trim down the closets. In addition, packing up treasured items early makes it easier to keep your house neat and tidy for visitors, and when moving day comes, you will be well on your way.
Get uncolored.
Those loud yellow walls in the kitchen, those lavender walls in your daughter's room? Time for a reasonable pre-listing investment of neutral fresh paint throughout your house, in soft earthy hues (avoid white). Fresh, soft colors allow your potential buyers to see themselves – their furniture, their artwork, their curtains – in your house. In addition, too-loud colors can add to the "to do" list that should be minimal in the buyer's mind. Make sure bedspreads show neutral colors and generally match the surroundings; replace heavy drapes with light or sheer panels to allow natural light.
Get clean.
Your house need not be perfect or have lots of bells and whistles and new appliances, but uber-neat and tidy are crucial. Invest in a pre-listing professional cleaning company for a deep-clean, which will be easier for you to to maintain in the weeks ahead. Make sure ovens, stoves and refrigerators are sparking. Bathrooms and kitchens should be super clean. Make sure your house smells fresh, so get rid of pet smells as well.
Curb Appeal.
Many buyers will do a "drive by" before making plans to view a house, so here's where some real TLC can make a difference. First impressions outside will hint at what's happening inside, so consider the following:
n Connect the driveway and front door with a solar lighted walkway, using stone, blacktop or stone pavers.
n Replace old exterior light fixtures with something new.
n Give your mailbox some TLC. If your box is free-standing at the curb, plant some flowers and make it pretty.
n Keep the grass mowed, walkways swept and plantings tidy. Use some seasonal décor around your porch but don't overdo it.
n Lay fresh mulch.
n Touch up any chipped or peeling paint on doors, fence, trim and siding. If you have vinyl siding, time to power wash. Consider painting the front door.
With these few fixes your house will look picture perfect, many of your belongings will already be packed, and your Realtor will have a great setting for taking pictures of your home. Good luck, and happy spring!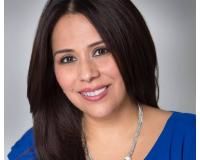 Author:
Marilyn Cortez
Phone:
956-587-1633
Dated:
April 29th 2016
Views:
280
About Marilyn: Always ahead of the highly competitive RGV real estate market, Marilyn Cortez is a Spanish speaking ...