Real Estate Scam Costs Investors 4 Million
(photo courtesy: MGN)
Steven and Kristine Beeler were like a lot of investors hoping to cash in on the red-hot real estate market. The couple invested $75,000 with a company called Destiny's Partners and it's owner, Jim Pantazelos.
Within four months their cash had doubled.
"He gave me a check for $150,000" said Steven. That is why he didn't hesitate to reinvest the money.
Steven and Kristine borrowed against their home, and Kristine invested her retirement savings. Steven also invested $100,000 of the $150,000 they had already made. All told, the Beelers gave Pantazelos $411,000. They also convinced Kristine's parents to invest money, too.
Suddenly, after months of back-and-forth, all communication with Pantazelos stopped. It was then that Kristine said she realized they had been swindled.
"You know when you need to listen to your gut? That was the one time that I should have been more forceful," said Kristine when describing her initial reluctance to invest.
It turns out they had been the victims of an elaborate Ponzi scheme orchestrated by Pantazelos. He was using new investor money to pay early investors, building a larger and larger house of cards that eventually came tumbling down.
Both Kristine and US Postal Inpsector Frank Schissler say a lot of what not to do relies on the the investor's investigative skills and plain old common sense.
Schissler said you should only hand over money, "after you've had the chance to do your research and your due diligence to find out about the company."
Kristine's advice?
"If the returns are more than the industry standards or more then you could dream, it is probably a nightmare."
Pantazelos was found guilty of fraud and convicted to nearly ten years in prison for running the Ponzi scheme. Still, that is of little comfort to Kristine.
"My Mom is now 84-year-old and she lives from hand-to-mouth compliments of Jim Pantazelos. People get hurt in these things and it isn't fair, it isn't right, and even if they'd given him life in prison, for the rest of our lives we will always be his victims."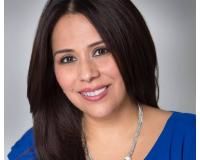 Author:
Marilyn Cortez
Phone:
956-587-1633
Dated:
July 5th 2016
Views:
199
About Marilyn: Always ahead of the highly competitive RGV real estate market, Marilyn Cortez is a Spanish speaking ...