Real Estate Conferences 10 Key Benefits Of Attending
Even though the tried-and-true real estate conference format can get a little old — general session, lunch, breakouts, mid-afternoon break, dinner — you find yourself attending just the same. What keeps you going back to an event like this? Clearly you're getting something out of these conferences, but maybe you need a reminder of exactly what that is.

Here are 10 key benefits of attending real estate conferences.
1. Meet and greet your peers
There's not always time to grab a cup of coffee with your local colleagues, let alone those who live and work far away. Most real estate conferences offer formal and informal networking opportunities — either dedicated times included in the agenda or extended free periods between sessions.
2. Stay current with trends and technologies
There is almost always at least one breakout session — and sometimes a general session topic — that covers trends and technologies real estate agents should know about. You only have so many hours in the day to stay current on what's driving the industry; why not attend a real estate conference and have other professionals summarize it for you?
3. Continue your education
Some real estate conferences count toward the continuing education (CE) credits you need to keep your license, but attending non-accredited events is worthwhile too: At a minimum, you're likely to garner industry information that will help you become a better agent.
4. Benefit from impromptu learning sessions
How many times have you left a lively discussion wishing you could stay and talk about it further? The typical conference format, with regular breaks and meals, provides several opportunities to sit down with a few colleagues or conference presenters and get in some quality one-on-one time.
5. Gather business ideas
Not all conference takeaways come out of the sessions — if you know where to look, real estate conferences provide a wealth of ideas you can use in other areas of your business. Need inspiration for staging homes? Check out the décor in the venue's lobby, restaurants and guest rooms. Wondering about client gifts? Look at the giveaways inside your event welcome kit; if you think they're neat and useful, your clients probably will, too. Thinking about putting on a customer appreciation party or maybe just improving your next open house? Observe how the conference sponsor does registration, food and entertainment to see how you might apply them to your own events.
6. Show clients you're involved
While you might not get a certificate for attending a general real estate conference, you certainly leave with more knowledge about what's going on in the industry than you came with. Why not share that with your customers and do a little marketing at the same time? Write a blog article that encapsulates a conversation you had with the keynote speaker, highlight five trends you learned about and post a summary on your website, or tweet your followers some of the pithier nuggets you gleaned while you were there.
7. Indulge in the social aspect
Sometimes a real estate conference is more of a chance to get away from the grind than it is to bone up on the state of the industry. If it's been years since your last vacation or you can't tell when one week ends and the next begins, then don't feel bad about taking some time for yourself at the conference. Skip a breakout session or two — or maybe have a meal outside of the conference structure — and catch up with peers you haven't seen in a while.
8. Explore a new venue
After attending several real estate conferences, it might seem as though all city downtowns and hotel ballrooms look alike — but every location has something new to explore. Do a little homework before you go and see if the museum has an exhibit you're interested in, or if the season is right, take in the harbor tour you've heard so much about.
9. Meet new vendors
Vendor expos provide an efficient way for you to investigate and demo new or updated industry tools. Vendors at a real estate conference know they only have a few moments with you before you move on to the next booth or station, so they're champions at concisely summarizing their products' applications, benefits and differentiators.
10. Enjoy a free lunch
Or breakfast or dinner. Event planners spend a great deal of time figuring out the menus and breaks, so the food at real estate conferences is often pretty good eating. Why not feed your belly as well as your mind?
It might seem as though there's a useful real estate conference every week, but sometimes you have to talk yourself into going to yet another industry event. In addition to expanding your professional knowledge, there are many other ways to make attending worth your while. Whether it's catching up with colleagues you haven't seen since the last conference, exploring a city you've never visited before or hearing about current trends, you almost always have something to gain from attending a real estate conference.
By Nancy Robbers on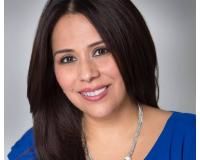 Author:
Marilyn Cortez
Phone:
956-587-1633
Dated:
October 14th 2015
Views:
358
About Marilyn: Always ahead of the highly competitive RGV real estate market, Marilyn Cortez is a Spanish speaking ...