Preventing Accidents At Home During The Holidays

Lights are strung up on houses and trees throughout neighborhoods, snowflakes decorate grade school classrooms, and candy canes fill grocery store shelves. The holidays have snuck up on us yet again.

And with so much going on during this time of year, the old adage "accidents happen" should be kept in mind. The stress of decorating, buying gifts and prepping for the arrival of friends and family can leave even the calmest individuals feeling frazzled. And when your attention is diverted due to stress, injuries or disasters can occur.
An estimated 13,000 injuries result in visits to the emergency room each year around the holidays, according to the U.S. Consumer Product Safety Commission. To keep accidents from spoiling your holiday cheer, follow these safety tips.
Deck the halls
Decorating for the holidays is one of the most widely embraced traditions of the season, but it also can be one of the most dangerous. The most popular decorating-related accidents can be the result of hanging strands of lights, and can include anything from falling off ladders to suffering electrical shocks.
The Centers for Disease Control and Prevention (CDC) reports that the holiday months are responsible for more fall-related injuries than any other time of year.
To keep yourself from becoming a statistic, test all lights before hanging them, and have a friend or family member hold a ladder steady while you're decorating the roof or a tree in your yard.
Wrap presents, not bandages
Few things are more central to the holiday season than wrapping presents and hanging ornaments. Many people get excited to spoil their loved ones with gifts, and to get the ornaments out of storage to make the house more festive.
Though they're part of the fun of decorating, these common holiday rituals can result in visits to the hospital if you're not careful.
Think about it: Wrapping presents exposes you to slicing your hand with scissors or paper, and ornaments can fall or shatter, resulting in lacerations if someone steps on a piece of broken glass.
To help combat potential cuts:
Take your time wrapping presents, and devote your full attention to the task.

Always supervise children when handling scissors and wrapping gifts.

Refrain from hanging breakable ornaments on low tree branches where kids or pets could knock them off.

If an ornament does break, keep children and pets away from the area and clean up the mess immediately, making sure even the tiniest shards of glass are removed from the floor.
Lift with your legs
Many people must travel to be with loved ones during the holidays, and that may mean lugging around a heavy suitcase. And with loved ones coming to visit, it's important to shovel snow out of driveways and sidewalks to reduce injuries.
These tasks may seem innocuous, but they can be far from it. The CDC reports that more than 50,000 winter-related back injuries occur each year.
When shoveling snow or transporting luggage — though it may sound silly — make sure you stretch beforehand, wear appropriate attire (including shoes with traction), keep a steady pace, hydrate, and lift with your legs while keeping your upper body straight to reduce strain and tension on your back.
Chestnuts roasting on an open fire
It's extremely likely that you'll hear this classic holiday song this month. It's also likely that your home may be at risk for structure fires.
Strands of lights with frayed wires, Christmas trees, space heaters, candles, flammable items placed too close to open flames, and cooking all present risks for home fires during the holidays.
According to the National Fire Protection Association statistics for home fires between 2009 and 2013, Christmas Eve and Christmas Day are two of the top three days of the year for home candle fires; Christmas tree fires resulted in $17.5 million of property damage per year; and decorations (excluding Christmas trees) were the first items ignited in about 860 home fires, causing an average of $13.4 million worth of property damage per year.
While fire typically is covered by standard home insurance, no one wants to go through the hassle.
Keep your home safe, take these precautions:
Test trees before bringing them into your home to ensure they're not dried out, thus becoming a fire hazard. This is done by hitting the trunk of the tree against the ground. If a lot of needles fall off of the branches, keep searching for a healthier tree.

Check all lights before hanging them on trees or other flammable decorations.

Keep stockings and other flammable items a safe distance from the flames of the fireplace or decorative candles.

Never leave space heaters or food cooking on the stovetop or in the oven unattended, and keep items that can easily ignite a safe distance away (typically a minimum of three feet).
This holiday season, make sure that your home insurance is up to snuff and will protect you, your family, and your home in the event of disaster such as an injury or home fire.
STORY / BY HOMEINSURANCE.COM ON 18 DEC 2015By Shannon Ireland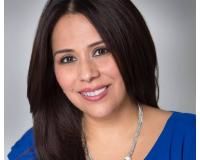 Author:
Marilyn Cortez
Phone:
956-587-1633
Dated:
December 21st 2015
Views:
353
About Marilyn: Always ahead of the highly competitive RGV real estate market, Marilyn Cortez is a Spanish speaking ...