Oct 19 2016 9756 1
5-step guide to a killer marketing strategy
Benjamin Franklin once said, "If you fail to plan, you plan to fail." Just as you plan for other aspects of your business, such as product, operations and inventory, marketing requires some extensive planning as well. Plot your marketing strategies ahead of time and it may drive your business from breaking even to breaking records!
Advertisment
If you can't get your product out there to your customers, there's really no point in continuing the line of work. So, no matter the size of your business, spend some time to think about your business and craft a robust, killer marketing strategy. There are many factors to consider, but let's look at what you should focus on.
1. Identify your customer persona
Smart businesses always determine their niche market first. Surveys, focus groups, and website metrics are great ways to get to know your audience that help you develop a detailed customer profile. Stay tuned to your customers' needs, and make them feel valued with intelligent and relevant content – this helps set the stage for long-term relationships. If you're bootstrapping, this can be a powerful marketing technique!
2. Know your competition
Entering new markets involves a great deal of research about the market landscape, which includes your competition. Instead of trial and error—which is a rapid path to burnout—look at what your competitors are doing. Pinpoint both their strengths and weaknesses and determine what you can do to edge ahead of the rest. What makes you special to your customers? Why is your product different and better? Always remain differentiated and don't get lost in advertising clutter and spam. Know who you're up against, and outsmart them.
3. Set realistic goals
Imagine a desolate desert. You're wandering aimlessly from one mirage to another. If you don't know where you're going, how do you know when you get there? The same goes for marketing. Setting goals are the starting point of any plan. The exact marketing achievements should be realistic and attainable. Depending on the industry and business stage you're in, each goal should impact the bottom line.
4. It's all about tactics
Game plans are important. They guide and keep you focused on the key aspects of your business. Spend some time to figure out the exact marketing tasks that can help you achieve your goals. And be specific. For instance, if your goal is to generate online leads, then video content marketing tasks may become part of your key activity list. Dive in deeper with the details. Youtube videos? Webinars? Testimonial videos? Video edms? Get your tactics right, you'll be well on your way for a home run!
5. Stay ahead of the curve
Technology evolves. Markets change. Algorithms adjust. Users adapt. We live in a dynamic environment, where changes are happening constantly. Take social media for example. Facebook and Instagram, 2 of the major social media platforms that businesses use, constantly change their algorithms. This potentially alters the way marketers maintain their reach and interaction with their customers from the site. Whether we like it or not, change is the only constant. Regularly review your marketing strategy and revise it as necessary. It is really more of a process and not a plan.
Learn from seasoned professionals
Marketing doesn't have to be rocket science. With the right marketing strategy, it can be your best sales asset.
They say learning is a never-ending process, and you can always do with more knowledge. That's exactly what Tech in Asia Jakarta's Marketing Stage aims to do. Glean new insights from experts at Hubspot, LINE, Edelman, and more as they share actionable takeaways on Day 1 of our Jakarta conference on November 16 and 17. Check out our panel of speakers below:

With one pass, get access to all 6 content stages and so much more! Passes are currently going fast, at a 10 percent discount (code: tiajkt10). Promotion ends on October 28 – get your passes today before it's too late!
Source : telegraph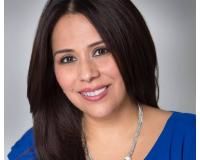 Author:
Marilyn Cortez
Phone:
956-587-1633
Dated:
October 19th 2016
Views:
332
About Marilyn: Always ahead of the highly competitive RGV real estate market, Marilyn Cortez is a Spanish speaking ...