Oct 11 2016 9756 1
7 reasons your home isn't selling
AP
Waiting for your house to sell can be one of the most stressful times of your life.
You may not be able to move until you sell, or maybe you're making extra mortgage payments each month until you get your house off the market.
So why is it taking so long for your house to sell?
1. Your house is overpriced
Just like any other item, price is critical when selling a house. You might think that a potential buyer would simply make an offer at a lower price, but that doesn't always happen. Buyers tend to be attracted to houses that are priced competitively. Your home may not even show in many prospective buyers' MLS searches if it's priced too high. Don't scare away these potential buyers if you can avoid it.
What to do
Check the local price listings for your competition. Look at houses of similar age and square footage that are for sale. Does your price make your house seem like a good deal compared with others on the market? If not, you may need to lower your price to bring in offers.
ADVERTISING inRead invented by Teads
2. Your house is a fixer-upper
You might think that buyers can see the potential of a house that just needs a little bit of work, but most are looking for a house that is move-in ready and doesn't need any major repairs. And even a home that only needs minor repairs may still look like a bad deal to some buyers, turning them off based on appearance alone.
What to do
Unless you are willing to sell at a substantially discounted price, take care of obvious repairs such as replacing a bad roof, dealing with peeling exterior paint, and replacing damaged windows. Depending on the market in your area, you might not get any offers until your house is in good repair.
3. Pet problems
Some people are much more sensitive to pet odors than others. If you have pets in your house, you have probably adapted to some smells that would be repulsive to people not used to being around pets. Bad smells can trigger a strong reaction and send potential buyers fleeing in disgust. If you have dogs around barking when people are looking at your house, this can be distracting and drive potential buyers away before they can really appreciate your house.
What to do
Keep litter boxes extra clean and use air freshener. Get a carpet shampooer and some pet odor remover shampoo to remove the source of odors. Have a friend or neighbor stop by and tell you if they smell any pet odors. Try to find somewhere else for dogs to go during showings and open houses.
4. Your house is FSBO
FSBO means "For Sale by Owner." If you can sell your house yourself without using a real estate agent, you can pocket the commission. This can be a significant amount of money since a typical commission is 6% or 7% of the sale price.
However, selling your house own your own means that your property will not be listed in the Multiple Listing Service (MLS), which is how real estate agents search for properties for sale to show their clients. Most real estate agents are not interested in showing FSBO properties since the won't get a commission unless they negotiate with the seller.
What to do
Try listing your house with a real estate agent if selling it yourself isn't working.
5. Your stuff
You probably like your stuff. You picked it out. You bought it. You kept it all these years. As much as you like your stuff, other people don't appreciate it. Having too much of your stuff around makes it hard for potential buyers to imagine their own stuff in the house you are trying to sell. Also, too much stuff makes your house seem smaller, and therefore less valuable to buyers.
What to do
Consider packing up and storing some of your clutter and furniture while your house is for sale.
6. Cold real estate market
The reason your house is taking a long time to sell could be a problem with the housing market in your area, not with your house. There may be more sellers than buyers.
What to do
Have your real estate agent check the "Days on Market" or DOM for houses similar to yours that are for sale or have sold recently. If the market really is cold and houses are taking forever to sell, reconsider trying to sell your house in a bad market.
7. Your house is outdated
It can be hard to sell a house if the kitchen and bathrooms have not been remodeled in decades or the carpet is worn out. Buyers worry about the expense of taking on remodeling and replacing old appliances.
What to do
Consider doing some lower-cost updates to make your house seem more modern, especially if you have the skills to do most of the work yourself. Simple changes, such as a fresh coat of paint or new knobs on kitchen fixtures, can do wonders.
If you don't want to upgrade your house to get it to sell, another approach is to offer some cash back to the buyer at closing for updates. This cuts into your proceeds, but may be necessary to get your house sold.
WiseBread is an award-winning personal finance and credit card comparison website.
Read the original article on WiseBread. Copyright 2016. Follow WiseBread on Twitter.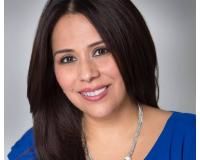 Author:
Marilyn Cortez
Phone:
956-587-1633
Dated:
October 11th 2016
Views:
307
About Marilyn: Always ahead of the highly competitive RGV real estate market, Marilyn Cortez is a Spanish speaking ...