Nov 7 2016 9756 1
Will Real Estate Agents Become Obsolete?
TheStreet.com/Nov 26, 2015
MMehdi MohammadzadehReal estate
NEW YORK -- Similar to stock brokers feeling queasy over their job security with the advent of online trading, real agents are feeling anxious given that their commissions are expected to change with the rise of consumer savvy real estate sites. The role of this long-standing middleman is expected to evolve with most multiple listing services available online. With many people finding information online, new models for home sales are changing commission rates -- creating some savings for sellers and buyers.
A recent survey conducted by SurveyMonkey Audience for Seattle-based Redfin, an online real estate brokerage, finds that 17 percent of people bought a house in the last two years without an agent. The same survey also reports that discounting commissions is widespread. A third of those polled said they received some form refund or commission savings of $500 or more.
Listing a typical home with a conventional Realtor costs around 6 percent of the sales price. On a $230,000 home, which is close to the National Association of Realtor's median value for a single-family home, that commission would tally up to $13,800.
Selling a home without a Realtor is estimated to save the owner at least 3 percent in commission fees.
Recent research byForSalebyOwner.com, a site for self-directed real estate sales, reports around a half of Americans would consider selling their homes themselves. The same report found that 55 percent of Millennials would like to use the "for sale be owner" model to sell their home despite representing only 21 percent of sales on the site. Generation X leads the majority of for-sale-buy-owner sales.
"We're seeing a dramatic transformation of the real estate industry with today's consumers, especially millennials exerting more control over the buying and selling process than we have ever seen before," said Lisa Edwards, director of business strategy at ForSaleByOwner.com. ForSaleByOwner.com says its site increased its listings by over 57 percent during the height of the spring selling season this year. The majority of the site's sellers are in Northeast, living in major metro cities -- such as New York, Boston and Philadelphia.
A for-sale-by-owner sale is more likely to happen in an urban area, according to the National Association of Realtors.
"In the past, data and tools like MLS weren't available to consumers," Edwards said. "Today [sellers] can quickly understand market conditions by using free online pricing tools, reviewing recently sold homes and homes currently for sale online without the help of an agent."
But, some real estate experts say savvy buyers know about the 6 percent commission savings and will try to negotiate sellers out of that extra cash. The advantage of using Realtors is they know a hot market, handle the paperwork and coordinate the effort to complete the sales transaction.
Redfin charges a 1.5 percent fee to sellers. The 1.5 percent transaction can be significant savings compared to the traditional 3 percent charge on the seller side. On a $500,000 home, that discounting represents a $7,500 saving.
In some markets, such as the Washington, D.C., metro area, Redfin only charges sellers 1 percent for their listing.
The [commission] savings is gaining market share," says Rachel Musiker, spokeswoman for Redfin."We use technology, so our agents can work more efficiency. And, so consumers shouldn't have to pay the 3 or 6 percent commission."
The tech-driven real estate brokerage firm's biggest markets are Seattle and the Washington, D.C., metro area. The brokerage now operates in some parts of New York City's boroughs, such as the Bronx and Brooklyn, but is still working on its plans to bring its service to Manhattan.
Musiker says that the growing tech in the real estate is causing the industry to respond and change.
"Real estate agents are reacting to more competition in the market," the Redfin spokesperson said, adding that traditional brokers are offering different forms of refunds and commission reductions to be competitive.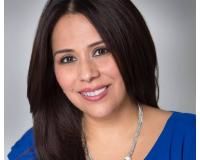 Author:
Marilyn Cortez
Phone:
956-587-1633
Dated:
November 7th 2016
Views:
372
About Marilyn: Always ahead of the highly competitive RGV real estate market, Marilyn Cortez is a Spanish speaking ...