Nov 16 2016 9756 1
WHEN SHOULD RENTERS CONSIDER HOME OWNERSHIP
By Teresa Cowart inBlog,For Home Buyers. Tagged:First Time Home Buyers•Home Buyers•Homeownership•Rent or Own•Teresa Cowart

Choosing to own your home instead of renting could be either cost effective or cost negative. Your financial position is the most important factor, but the state of the current real estate market and where it's trending plays an important role too.
Home ownership is not always the best option. Renters need to consider things like the cost of renting vs. owning a home, insurance differences, tax differences, lifestyle differences, and the list goes on. While many aspire to have a piece of the American dream, how do you know if now is the right time for you?
What are your goals for the next 10 years, in addition to buying a home?
You have to consider all of your long term goals. Do you have a job where you are more likely to be transferred? Do you plan to change jobs? Do you plan on expanding your family? Thinking about what other large changes may be in your future can help determine if home ownership is right for you. If it's possible you would need to sell in a few years, it may be more cost effective to rent.
Additional Resource: How to Prepare to Become a Homeowner
Consider the current real estate market and where it's trending.
If you're on the fence about whether it makes sense for you to buy now versus later, consider how a rise in interest rates would impact your monthly payment. Will you still be able to afford same monthly payment if interest rates continue to show signs of rising?
Are house prices increasing? Is there a decrease in the number of homes available to buy? A Realtor local to the area you want to buy in will be able provide you with the current market conditions to help you in the decision making process.
Your credit plays a role.
It would be hard to have made the decision to buy a home, only to find out your credit isn't up to par, making home ownership unaffordable or even impossible. Know your credit score and if needed, take the steps necessary to improve your credit before starting the house hunting process.
The better shape your credit is in, the better your potential to obtain a mortgage to buy a home of your own.
Tip – every year you are entitled to a free credit report, which you can get by visiting www.annualcreditreport.com. Use this report (one from each of the three top credit reporting agencies) as a starting point to give you an idea of where you can make improvements.
If you're a renter considering home ownership, take these factors into consideration to help you make the best decision for you, your family, and your wallet! If you're also a first-time home buyer, learn about 10 common mistakes to avoid!
Additional Home Buying Resources:
More Articles for Home Sellers
Thanks for reading my blog!It is my goal as your full service real estateRealtor specializing in the Richmond Hill, Savannah, Pooler, and Hinesville– Georgia areas, to provide you with exceptional service at all times. My promise to you is to openly and honestly answer all your questions, help you navigate through the process and to make myself available to you day and night. I work for you and you are my priority. My local expertise and extensive real estate training and experience will benefit you whether you are serious about buying or selling a home at this time, or are a returning client checking out the many homeowner resources I offer.I am a "real" person and my reputation depends on every client, every deal, every day. I LOVE my job and it shows!You can also connect with me on myFacebook Pageand/orGoogle Plusfor area info and events, things to do, real estate news, home ownership tips, tips for both buyers and sellers, and so much more! I'm also onPinterest!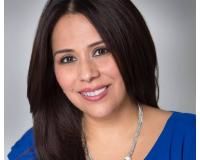 Author:
Marilyn Cortez
Phone:
956-587-1633
Dated:
November 16th 2016
Views:
415
About Marilyn: Always ahead of the highly competitive RGV real estate market, Marilyn Cortez is a Spanish speaking ...