Nov 15 2017 9756 1
1,2, 3 FLIP
By: J Scott
Hi. My name is J Scott, and I'm a professional house flipper. If you're looking for a free resource where you can learn how to flip houses for a living or just want to learn how to rehab a house for fun and profit, you've come to the right place.
Experienced investors often throw around the term "analysis paralysis" to refer to those new investors who really want to get the ball rolling with their first property, but who can't seem to get past the "research" phase. These new investors never feel ready to jump into the game, either because they are scared of the unknown or because they don't feel like they have enough information to be successful.
I originally started 123Flip.com to track my wife's and my journey as a new real estate investors — we wanted to avoid the "analysis paralysis" and decided that keeping a blog of our progress would keep us accountable. In 2008, we started posting (in gory detail) every aspect of our flip projects. Because of our willingness to be transparent with our missteps, our mistakes and our financials, we gained a quick and loyal following. But, as we passed our 50th house flip and got pretty good at this business, we found that our mistakes — while almost as plentiful — weren't nearly as interesting anymore.
We stopped posting the details about our flips after House #50 (the gory details and financial results from the first 50 are still available, of course), and I instead focused on writing more articles, some public speaking and even published a fewbooks (one a real estate best-seller!). We've also spent a bunch of time focused on new construction over the past couple years (click to get our free 150+ page eBook on the topic).
As 2015 rolled around, my wife and I decided we wanted to branch out from house flipping into new areas of real estate — wholesaling, rentals, notes, multi-family, etc. Just recently, I decided to start the site up again — I figured that if we were going to be focusing on new areas of real estate, there was some new opportunity to both learn and teach. As 2015 wears on, hopefully we'll have a lot of new stuff to talk about. Or, if you're just interested in getting started flipping houses, you can still benefit from many years of blog posts, articles, pictures and data about our flipping adventures.
Enjoy the site, and if you have any feedback, don't hesitate to shoot me an email!
And again, if you find this site valuable and want to give back, I hope you'll consider buying my books!
http://www.123flip.com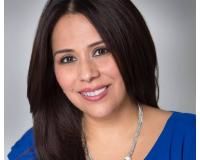 Author:
Marilyn Cortez
Phone:
956-587-1633
Dated:
November 15th 2017
Views:
865
About Marilyn: Always ahead of the highly competitive RGV real estate market, Marilyn Cortez is a Spanish speaking ...