Modern Office Design Thatll Have You Wanting To Stay At Work
Modern Office Design That'll Have You Wanting To Stay At Work
Lucky for all of us, modern office design is no longer confined to fitting as many people in a workspace as possible. As more people work flexible hours and the way they work has changed, gone are the days of open plan offices with no privacy, as are the days where everyone had their own office. The world of corporate interior design is wholly different than it was just a few years ago.
Creating an enjoyable environment has been proven to increase the productivity of the people working at the office, so it's no wonder that we've been seeing more innovative and beautifully designed offices as of late. To inspire, we've compiled a reference list of offices boasting modern office interior design concepts.
Google – New York Office
The way Google realizes corporate interior design is truly incredible – you could exhaust an entire essay analyzing their modern office design. Notorious for creating fun and interesting places to work, Google is often talked about and envied by other businesses for good reason. Each office is designed to reflect the area; their California office is different from their New York office and so on. In their NYC office, there's a hallway paved with subway tiles, and there's even a firehose and graffiti. In one of their meeting rooms, they have a full wall sized map featuring the NYC subway system. There's even a Broadway themed room and another decorated to look like a small vintage city apartment.
Also famed for their employee funneling systems, the NYC office is equipped with scooters and ladders between floors. The entire office has also been designed to encourage maximum interaction between employees to create as many new encounters as possible. There are also plenty of quiet nooks you can seek respite in and in their library, they have revolving bookshelves so you can take advantage of even more privacy. Google has captured the essence of New York in their office interior design with an office interior focused on getting the best out of their employees enjoyment.
Prada – Milan Office
Designed by Rem Koolhaas, with Chris van Duijn and Federico Pompignoli of architecture firm OMA, Prada hq features a three-story metal slide art installation by Carsten Höller and is located in a former industrial space that the group refurbished between 1993 and 2000. Realized to inspire while nurturing creativity, Prada's Milanese outpost is a lesson in truly captivating corporate interior design.
Fender – LA Office
Fender's offices boast a large feature wall on the ground floor reception area, where members of the public are welcome to wander in and take a look, making impressive commercial interior design available for all. And as you can imagine, it's no surprise that Fender guitars are all over the place in this office interior space. They are artfully displayed on the walls, next to plush seats in the break areas, in meeting rooms and deconstructed for artistic statements. There doesn't seem to be a room without a guitar in it.
The office interior design is industrial with white walls, polished concrete floors, and exposed ceilings. The guitars scattered about provide a lively break from the monotone color scheme and help to boost the imagination and creativity. Open kitchen and break areas encourage you to stop and take advantage, and clear glass meeting rooms allow you to see your colleagues coming and going. Their space has been imagined to remind you of the ingenious and lasting work of the company while providing an inspiring and comfortable environment.
Zoopla – London Office
Zoopla has embraced a distinctly relaxed feeling in their London office. Their office has been designed to look and feel just like home, with the office interior design literally taking the shape of a house. There are sections themed around a library, living room, a dining room, and even a wine cellar and treehouse.
To top it all off, there's even a meeting room designed to resemble a swimming pool. Despite that, it still has an industrial office look throughout the building, with plenty of white and grey tones complementing the natural materials used in this commercial interior design.
Dollar Shave Club – LA Office
Dollar shave club brought the outside in for their new HQ. From the moment you walk in the door, there are plants and trees everywhere. From grass on the stairs for extra impromptu seating, to trees inside the office workspace – foliage surrounds you throughout this office. An industrial and open plan space, exposed ceilings and plenty of glass feature- you aren't pushed for natural light in this office.
There's a surprisingly natural feel to it; there are natural materials used throughout the office, complementing the use of flora throughout. Light colors keep it bright and airy, and cozy sofas, rugs, and coffee tables denote the break areas.
Trip Advisor – Massachusetts Office
In the reception area, there's a feature wall, with cute retro suitcases against it displaying huge graphic map. The map is made up of hundreds of images from TripAdvisor users from each corner of the globe. Each floor of this office interior is a continent and the countries of that continent provide inspiration for the décor, art, and names of the meeting rooms. This instantly encompasses what comes to mind when you think about TripAdvisor. The office design is bright, welcoming and light, with a hint of industrial to it.
The workspace is designed with a workbench in mind, allowing employees to sit or stand. This is one of the offices on this list featuring a more traditional desk layout, with casual meeting areas and whiteboards not intruding on the workspace as they do in a lot of other corporate interior design layouts. Dining and break areas have a comfortable feel with splashes of bright colors including green and orange, complementing the more industrial grays for a beautifully modern office design.
Innocent Drinks – London Office
Their office interior is designed with a quintessentially British take on modern office design. They have astroturf on the floor and picnic benches to eat lunch at – the kitchen areas look just like you are making your coffee or tea at home.
Bunting is strung across from pillar to pillar, reflecting the brand's colorful persona. Amping up the Britishness, there's a Tardis in the office, guarded by a Dalek. If that doesn't make for a seriously cool office – nothing will.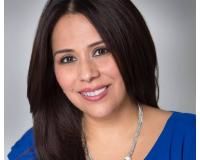 Author:
Marilyn Cortez
Phone:
956-587-1633
Dated:
March 27th 2019
Views:
188
About Marilyn: Always ahead of the highly competitive RGV real estate market, Marilyn Cortez is a Spanish speaking ...