Make Money On Your House 3 Diffrent Times
Jeremy Biberdorf/Oct 21, 2015
MMehdi MohammadzadehReal estate
As a brand new homeowner, I didn't know as much as I do now about buying and selling houses. I'm still not an expert by any means, but I've learned some important principles about how to buy a home that earns you money over time.
It's all about choosing the right property and improving it strategically. If you're looking for the right situation, you can buy a home that makes you money for years to come, all with minimal effort on your part. Let's get right into it.
1. Make Money By Buying a House that is Undervalued
This takes research and perspective. Homes may be undervalued for many reasons. Oftentimes, a home may start out overpriced, but sit around on the market for months. The longer a house sits around for sale, the less likely it is to sell and the more motivated the seller may be to accept a much lower offer.
Other homes are "ugly ducklings." They may be the worst house on a nice street, or require some renovation to make them all they can be. If you're handy, or if the price you negotiate leaves you with enough money to perform repairs and later turn a profit, a home like this can be a good choice. In general, be ready to buy a house, but wait to pull the trigger until you know you've found a diamond in the rough. There are so many factors which contribute to anundervalued home. With time and practice, you'll know one when you see one.
2. Make Money While You Own the Home
On average, homes tend to appreciate in value over time at a rate of3 to 5 percent a year. This rate increases if you find a home that's in a growing or developing neighborhood. You can further increase this value of your home by performing strategic improvements to the house. Remodels which add a bathroom or bedroom, or improve key features like the kitchen or master bath, can add more than 100 percent of their cost in equity. Other people add significant square footage to their homes through inexpensive additions. Again, these must be well-chosen renovations. But if you take your time and pick good projects, you'll be investing in a home that will be worth much more when you sell it someday.
3. Make Money When You Sell or Rent
There are many pieces of advice onhow to investin real estate out on the Internet, but the people who do it the best are the ones who are willing to get creative. Some people are able to sell their own homes, to avoid an agent's fee. Some accomplish this by becoming agents themselves. But the most successful homeowner/sellers are the ones who have a knack for marketing. Take great pictures, pick a good price, make your home visible in every local and national real estate advertising forum you can find (in print and online) and have a timeline for how long you'll wait before lowering the price. If your home is priced accurately, and is in move-in condition, you'll stand a good chance of selling the home fast and on your own.
Other people follow these first steps and decide not to sell. Instead, they use their home to generate cash flow or passive income, in order to improve their lifestyle, increase savings/investments or fund the purchase of an additional property. This will work well for some people, and not others, and you likely already know how you feel about the idea. But you can clearly see how selecting the right house in the first place gives you excellent options like this one, even years later.
Make it Happen For You
There are many more ways to add value to your home as you own it, but selecting the right home in the first place is the most important. If you get a good deal on your home, make realistic improvements that increase your equity, enjoy appreciation in your home's value and sell (or rent it out) at the right time and for the right price, you will have maxed out your home in terms of its wealth-building potential.
Now that you've done it once, you can do it again. I'm not trying to turn you into a full time real estate investor. It's simply a good idea to make the most of your purchase if you ever decide to become a homeowner. With many apersonal finance blog covering general investment, decisions like these deserve extra attention. For new homeowners and those still aspiring, it's very reasonable to do this process several times, some people even recommending that young people try to do it once every two years. Once you've done it right the first time, there are many ways to expand. So focus on your first house and make it a solid foundation for your future financial success.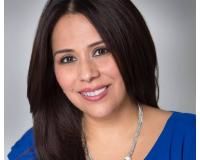 Author:
Marilyn Cortez
Phone:
956-587-1633
Dated:
September 29th 2016
Views:
897
About Marilyn: Always ahead of the highly competitive RGV real estate market, Marilyn Cortez is a Spanish speaking ...