Jul 19 2017 9756 1
How To Make The Most Money When You Sell Your House
By Andrew Fortune
When I first started in real estate, I was taught that the two most important elements of selling a home were 1.) Price and 2.) Condition. This has been taught in real estate for many years. I would like to challenge that statement. In my experience, MARKETING can be equally -and often more- important when selling a home. Professional marketing is the secret sauce that sells homes!There are more options to market a home than ever before. The way a home is marketed online determines how much attention it gets. I've seen homes that were priced too high end up in multiple offer situations due to impressive marketing presentations online (example at the end of this article). I've also seen homes sell for less than they are worth due to poor marketing efforts. Unfortunately, I've seen more of the latter. When people ask me tosell their house in Colorado Springs, I'm often surprised that they haven't thought much about the type of marketing that they would likefor their home. They are usually focused onwhat their home is worthand getting their houseready for the market.
If I were to give you two presents to choose from and one was beautifully wrapped with a big satin bow while the other was wrapped in newspaper and duct tape, which present would you choose? The nice pretty one, right? This is the same concept with online marketing. When a property is presented well, buyers assume that the property is better than those that are not listed with the same effort. Consumers that have worked with skilled marketing agents have much different experiences than the average home seller. They have most likely experienced a buying frenzy on their listing, while their neighbors house sits on the market for 40 days with no offers. When a house is presented well online, buyers sense the excitement and passion about the property. It creates an awareness that the property is special. That causes buyers to submit higher offers out of a fear of loosing out. The opposite is true when a listing is bland and boring.
Technology has changed real estate from a salesperson business, to a marketing business.This statement may ruffle feathers with some seasoned agents in the real estate community, but consumers know it's true. Salespeople used to be a resource to get information about products and services. Now consumers can get almost all of the information online before they ever meet a salesperson, so they don't need to be sold. Consumers will go out of their way to avoid salespeople if they have the option. However, these consumers still need to be advised and informed by a professional on many aspects of the real estate process. They do not need to be sold to anymore. We can access endless amounts of neighborhood forums, agent reviews, property listings, and market statistics online. For this reason, utilizing new technology to creatively market the best assets of a property online have never been more important. Properties that are marketed to their highest potential typically sell for higher prices.
https://www.greatcoloradohomes.com/blog/what-should-know-when-selling-your-house-in-colorado-springs.html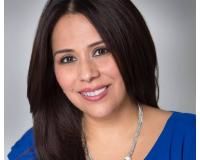 Author:
Marilyn Cortez
Phone:
956-587-1633
Dated:
July 19th 2017
Views:
348
About Marilyn: Always ahead of the highly competitive RGV real estate market, Marilyn Cortez is a Spanish speaking ...