Jan 4 2017 9756 1
The She Shed Wish List
By Sarah Fogle
Do you ever wish there was a retreat where you could enjoy your hobbies without leaving the backyard? Somewhere to get a little "me time" around your home that isn't covered with laundry, family obligations or toys? Move over, man cave– today's new home trend is the "sheshed," a well-maintained outdoor oasis for the woman of the house to keep all of her tools or put her feet up. While a shed might not sound like a glamorous place at first, you can create a lot out of a structure that normally houses dusty rakes and rusty paint cans. Not sure where to start? Follow this guide to reimagine your shed into a bright and comfortable space of your own.
1. Write Down Your Goals
The size of your shed will be determined by both the amount of outdoor space you have and what you plan to use it for. If you can never seem to resist a decorative terracotta pot or need elbow room for a tabletop, you might want to go for as big of a shed as your backyard will allow. You can make your shed a true workspace equipped with a full potting bench, a quiet sanctuary with a tidy desk for creative writing or a relaxing hideaway more ideal for a cozy reading chair—anything goes! Write down your favorite tasks to get an idea of your expectations for the space. You'll want ample room to fit your needs.
2. Choose Your Style
Today's trends include a classic barn roof, mini cottage styles, stable doors and modern angles. Plain, square boxes are certainly a thing of the past. Whether you want your she shed to coordinate with the exterior of your home or take on a fantasy quality, your personalization options are wide open. Pro tip: hang flower boxes and bring greenery inside to soften edges and add a little polish. The extra color looks great, too!
3. Pick Your Paint
Don't let the exterior outshine the interior by leaving the walls au naturale. Set the mood of your oasis with an inspiring color scheme. Channeling your inner earth goddess? Go for a sage green or sky blue. Want to feel a surge of good vibes each time you open the door? Seek out vibrant shades of citrus or coral. Even just whitewashing the walls will give your space a clean, fresh energy, and you can warm it up with accessories.
4. Stock the Basics
Fill up your she shed with the things you need to do what you love. Gardeners may want a cute matching set of tools, several terracottas or ceramic pots of various sizes, a few packs of seeds, some potting soil, and a watering can. You may want to invest in a few plant anthologies and gardening how-to/coffee table books for reference and inspiration. For writers, a small but sturdy desk will do the trick. A classic metal bistro table can handle the elements with ease. For the lady who just wants a place to relax, a sturdy bench or chair with comfortable pillows makes a great place to kick back.
5. Have Fun with the Details
The difference between a regular old garden shed and a bona fide she shed lies in the decor. Make sure your storage is visually interesting: a wooden mail organizer for your seed packets, decorative hooks to hang tools, glass canisters for birdseed and soil, and industrial metal bins for muddy goulashes and kneeling pads give a small workspace a stylish, clever purpose without overwhelming. For a cozy environment, add a lamp for soft lighting, an outdoor rug for your bare feet and some soft curtains for the windows. Give your walls interest beyond paint with artwork or reclaimed pieces from the thrift store—whatever lets your personality shine!
With just a little elbow grease and some thoughtful decorating, you can have a fully outfitted she shed set up over the span of a weekend. No matter the size of the shed or extent of your green thumb, you can carve out a special space for you to enjoy.
http://blog.realestatebook.com/2016/12/12/shed-wish-list/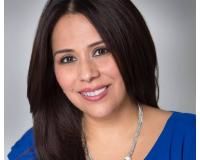 Author:
Marilyn Cortez
Phone:
956-587-1633
Dated:
January 4th 2017
Views:
312
About Marilyn: Always ahead of the highly competitive RGV real estate market, Marilyn Cortez is a Spanish speaking ...