How To Choose Your Logo
Choosing a logo for a brand is one of those things that should never be done rashly. The logo is the face of a company, and the more attractive this face is, the bigger the chances of a brand being widely recognizable and successful. Over the years, design trends have changed, with some brands staying loyal to their logos for decades, and others changing it according to trends in the market.
A brand logo is never love at first sight, but hard work which comes from a balance of graphic designers, company executives, and customers. If a logo fails to deliver an instant association with the brand/product, then no matter how many marketing campaigns there are ahead, the brand can slip on a path to failure. However, creating a new logo will only work if it's necessary to change it. Logos are something that customers take for granted, but once they are changed there can be an outcry for old ones, meaning new is not always better.
One example of when such a change was a bad idea is GAP. In 2010, the clothing giant decided that it's time to refresh its image, and instead of the three capitalized letters on a blue background, the brand came up with lower-case 'Gap', adding a small blue square, sitting on the right top corner of the brand name. A wave of protest to 'change it back' broke loose on Facebook and Twitter, resulting in Gap's Brand President Marka Hansen reversing the decision. As Sagi Haviv, a partner at New York graphic design firm Chermayeff & Geismer & Haviv (CGH) pointed out: 'GAP's original logo was loved by its audience, but it didn't know it.'
The importance of collaborating with customers and listening to their feedback is critical, as, after all, they buy your product. To communicate effectively, brands need to bear in mind their customer profile - from age to cultural background. According to the US Census Bureau, Millennials currently shape the biggest part of the population in the US - more than 74 million, having outgrown Baby Boomers, meaning the vast majority of brands target them. The problem with this group, though, is their absolute intolerance to advertising but an interest in visuals. Thus, big brands tend to say less but show more. Apple, MasterCard, McDonald's and others are already following this direction - having got rid of words in their logos, so there is nothing but a bitten apple, two golden arches and overlapping red and yellow circles representing these brands. Such a shift happened due to the popularity of a 'straightforward design', as well as a tendency within the modern business environment for using symbols rather than words.
Also, wordless logos are popular due to words being inconsistent in their meaning - one day customers love it, tomorrow they have poor associations with it. With the appearance of the so-called Islamic State terrorist group who operate in Syria and Iraq, no one wants to have anything to do with this abbreviation. However, originally, Isis stems from an Egyptian goddess who was worshipped as a good mother and wife. A London-based beauty-orientated magazine and a US startup picked up the name but regretted it instantly, once customers started suspecting a connection with a terrorist group. Both brands have successfully changed their names since, and such a branding phenomenon has become known as a 'brand suicide.'
How to identify if a company needs a logo change?
-If it's technically overcomplicated and lacks simplicity

-If there can be unpleasant associations with it

-If a logo is not timeless, but outdated

-If a company has expanded to more products or locations, so the logo is no longer relevant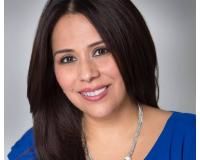 Author:
Marilyn Cortez
Phone:
956-587-1633
Dated:
September 14th 2016
Views:
262
About Marilyn: Always ahead of the highly competitive RGV real estate market, Marilyn Cortez is a Spanish speaking ...