How One Man May End Up With A Milliondollar Home That Isnt His
JUNE 9, 20165:46PM
This run down dump in Redfern could be worth more than $1 million and one man has decided to take possession for himself. Picture: Google Streetview
Kirsten Crazenews.com.au

According to Domain, a man named either Andrew James or Andy Robert told neighbours he intends to make a claim of "adverse possession" and not only seize ownership of the property, but possibly renovate it and rent it out.
The documented owner of the property Paul Puh, according to CoreLogic records, paid $143,000 for the terrace back in 1991, but has not been seen for several years. It is believed that Chinese-born Mr Puh returned to his homeland.
And it is in Mr Puh's absence that things get interesting.
"If the registered titleholder comes back from China there's no doubt he can get this guy out of his house, but he only has 12 years to do that. It's a kind of snooze and you lose sort of rule," said Dr Cathy Sherry, senior lecturer in the faculty of law at UNSW.
She said although stories of squatter's rights are rarely heard of in Australia, a little-known law called adverse possession allows people to take ownership over an abandoned property.
"Possession is a presumptive title in law. It comes from the time when in the past people were illiterate and didn't have written documents or written documentation had been destroyed. Often the only way someone could show that they owned land was that they were in possession of it. And that means they've got a key to the front door, they've fenced it, they're literally in possession of the land," she said.
Dr Sherry explained that in the absence of a titleholder with the paperwork in hand, ownership could theoretically be transferred to the next best thing — someone who has "better title".
"That bloke is in China so nobody has a better title than him. But the bloke who is in possession currently has a better claim to the land, more than anyone else here, except of course the guy in China," she said.
Just up the road a renovated terrace fetched $1.175 million a year ago. Picture: realestate.com.auSource:news.com.au
"The Council obviously doesn't own it, it doesn't belong to the neighbours, so there is literally nobody else who can get him out of that property other than the true owner," she said.
In 2008 and 2009 the City of Sydney stepped in and performed repairs on the home to the value of $35,580 but it is believed rates on the property have not been paid.
In a statement released by the City of Sydney a spokesperson said "health and building staff" inspected the Elizabeth St squat just last month to check the condition of the building.
"An independent assessment into the structural integrity of the property was also carried out. The City is waiting for the report and will review it as soon as possible," the spokesperson said.
"To the best of Council's knowledge the owner has not returned from overseas. No amounts have been paid in relation to this Court matter."
The spokesperson added that if the bills don't get paid the Council could step in, however there was no indication of just how long they would wait.
"The City has no rights to take occupation of the property. However if the rates are not paid, the City may consider selling the property to recoup expenses owed."
Despite not having any documents in his name, the Redfern "squatter" could renovate and even lease out the home to paying tenants according to Dr Sherry.
"Yes he can. You can even sell a possessory title, but it's not something many people would be willing to buy because as long as the true owner has the right to get the property back it's a very insecure title," she said.
"A buyer won't end up with a Torrens title, so they're taking a risk but it's absolutely possible."
The property could sell for more than $1 million if it was put to market today. A renovated terrace just three doors away sold in March last year for $1.175 million.
Dr Sherry said she saw a future where squatting could become more common, especially since the fight for land in Sydney becomes more difficult, and expensive. She also added that with the increase in foreign ownership in recent years the chances of property becoming inadvertanly abandoned could be a reality.
"We do actually have a safe reliable property system here and that's why we have so many foreign buyers."
"Adverse possession in many ways works in this circumstance. On one level it's kind of outrageous and people sort of refer to it as legalised theft, but another level it's a really practical rule. It's sort of that notion of use it or lose it.
"Take some sort of responsibility for your land and that minimum responsibility is actually noticing that someone is living in your property. If you failed to notice that someone is living in your house then there should be consequences partly because property is a finite resource and that's why property law is so important.
"So the fact that some people take up some of that limited land and don't use it, that's a problem for all of us. So the law responds to that and that's what adverse possession is about."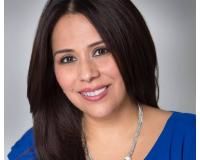 Author:
Marilyn Cortez
Phone:
956-587-1633
Dated:
June 9th 2016
Views:
407
About Marilyn: Always ahead of the highly competitive RGV real estate market, Marilyn Cortez is a Spanish speaking ...