How Celebrities Buy And Sell Homes
How Celebrities Buy And Sell Homes
FORBES STAFF

I write about real estate markets, outrageous homes and cities.

Opinions expressed by Forbes Contributors are their own.
We recently whipped up a list of the most expensive celebrity real estate for sale, with a little help from our friends at online real estate listing platforms, Trulia.com and Realtor.com. If you have millions to throw around, any number of glitterati-inhabited houses could be yours for the taking -- and some for drastically reduced prices.
CHECK OUT THE MOST EXPENSIVE CELEBRITY HOMES LIST HERE
Everyone from Dr. Phil McGraw to Ricky Martin to Uma Thurman is selling right now. Even Michael Jackson's North Carolwood Drivemansion -- yes, the one he was renting when he met his tragic prescription drug-induced death-- is on the Los Angeles market for $23.5 million with Coldwell Banker Previews International.
While sifting through property listings of the rich and famous (Nicholas Cage's former property and Mel Gibson's current), I stumbled across a juicy tidbit about celeb real estate. Many of show business' finest purchase and sell real estate through trusts and/or straw buyers.
It's not surprising celebrities want to be as private as possible, given the incessant deluge of paparazzi they must experience on a daily basis. While researching the Most Expensive Celebrity Real Estate list the common amenity popping up was high-tech security systems and every property had some semblance of seclusion or privacy to its location. But taking the extra time and wallet-consuming step of establishing LLCs to keep the ownership trail buried from public knowledge?
I spoke to the gentlemen at Blockshopper.com to discuss these trusts further. Blockshopper is an online real estate research company notorious for exposing U.S.real estate holdings of the wealthy, as my colleague Stephane Fitch has reported in the past.
Eddie Weinhaus, Blockshopper's Chief Operating Officer, says it's common for high profile individuals to hide their real estate holdings behind specially established trusts and straw buyers. That doesn't, however, stop the curious masses from rooting out who the actual owners are.
"It's harder and rarer than you think to hide your name from public record on a real estate transaction," explains Weinhaus. "Either you have to be extremely wealthy or doing a very non-traditional transaction for real estate."
Blockshopper follows the legal paperwork trail created by tax records, state LLC records and transaction records. If a traditional mortgage loan is involved, forget it -- a celebrity's affiliation with that property is almost instantly known.
For the rich and famous that choose to go down this slightly more private ownership path, here's how they do it.
First the celebrity buyer finds a non-traditional source of capital other than a mortgage. Copious amounts of cash work but some ultra wealthy buyers choose to borrow their own money from their bank in a bank loan. Then they create an LLC or similar entity that can control the property ("an Illinois Trust as they call it," says Weinhaus), appointing a trustee to publicly oversee the transaction.
Below are five examples of star-studded trusts and the properties overseen by them, provided by Blockshopper.com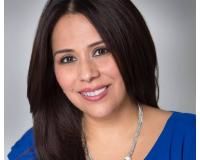 Author:
Marilyn Cortez
Phone:
956-587-1633
Dated:
January 21st 2017
Views:
365
About Marilyn: Always ahead of the highly competitive RGV real estate market, Marilyn Cortez is a Spanish speaking ...