Hot Trends And Popular Styles For Millenial Home Buyers
Hot Trends and Popular Styles for Millennial Home Buyers

Updated June 20, 2018
To understand what's hot among millennial home buyer trends today, it's almost easier to look at what is not hot, at what buyers don't want to buy. For example, there is a lot about the 1980s that many millennials don't appreciate such as much of the music -- except for maybe U2 -- and most of the homes built in that decade.
In fact, homes built from 1970 to 1999 are often passed over for older or newer homes. Once a home is 25 years old, all sorts of things can begin to wear out or go wrong. All of which means doing your best Nancy Reagan impersonation and just saying no to:
Shag carpeting

Avocado-colored appliances

Walnut cabinets, baseboards

Formica counters

Gold-toned trim for lighting, threshold and bath fixtures
Popular Styles and Ages of Homes for Millennials
The three hottest trends in home designs for Millennials today are:
Pre-WWII. These homes can be Victorians such as Italianates or Queen Annes, Arts & Crafts bungalows, Tudors, Colonials, California Missions, Greek Revivals; almost any type of architecture with Old-World style, charm and character. The exteriors are frame and wood, covered in stucco or brick and stone.

Mid-Century Homes. This is a term for homes built between 1945 and 1965. While Cape Cods fall into this category, the period is better known for its sleek '50's style, modern homes such as those built by Frank Lloyd Wright and Wright-inspired builders such as Streng and Eichler. Many of these mid-century homes have flat or shallow-pitched roofs, geometric shapes and triangular windows, cantilevered construction and open floor plans.

Mediterranean. These homes incorporate Spanish or Italian details, boast stucco exteriors, tile roofs and are mostly multiple levels. The entrances are grand and generally covered. Homes feature archways throughout and rounded wall corners. Patios sport columns and are filled with rustic terracotta pottery. You'll see lots of wrought iron accents; interior floors are ceramic or Travertine, and dramatic staircases are located most often near the front of the home. Although you will find these homes constructed in the early 1920s, most often you will find this style copied by tract home builders after the year 2000.
Trending Kitchen Designs Millennials Love
Popular kitchen style trends are either original period details: pure and unspoiled, or totally and completely modern. Lots of contrast.
Herringbone floors; peach, pink or blue four-inch bathroom or kitchen tiles; art deco light fixtures and antique Wedgewood or O'Keefe & Merritt stoves are among the original features buyers crave. Never the twain shall meet in between, which means no wallpaper, no blue-and-yellow ducks with white neck-ribbons parading on borders, and no boxed ceiling lights.
Essential Items Millennial Buyers Demand in Kitchens
Professional 6-burner ranges & convection ovens

Whisper-quiet commercial exhaust fans & range hoods, ceiling or island mounted

Top-of-the-line built-in stainless steel dishwashers and Sub-Zero Refrigerators

Built-in wine coolers

Exotic stone, poured cement or granite counters

Cabinetry with all the storage bells and whistles, including glass door panels; maple or glazed or ebony colors are popular

Kitchen islands with an extra sink

Apron-front farm kitchen sinks or hammered-copper sinks, any unique product as long as it costs more than $1,000

Floor-to-ceiling spice racks

Towel warmers and warming trays

Built-in microwaves with matching cabinetry fronts

Recessed lighting combined with hanging-pendant fixtures
Trend Designs in Bathrooms
Buyers want:
Lots of glass and stone

Vessel sinks of all shapes and sizes are mounted into antique dressers or Asian-inspired vanities

Brushed nickel replaces chrome options

Double-handle faucets are mounted on the walls and vanities float from the floor

Dual rain showerheads & hand-held sprayers for cleaning showers

Power-assisted, low-rise toilets and bidets

Motion light sensors
Color Trends for Millennial Home Buyers
Earth-tone, soft colors. Lots of blues, greens, browns -- bringing the outdoors inside. Sharp contrasts with brilliant hues of red or orange accent walls.
Specialty Room Trends
Trends in Floors, Walls and Windows
Buyers are moving away from carpeting, even in the bedrooms. If carpeting is used at all, it's used sparingly. Walls are either plaster, trowel textured or completely smooth. There is a purist movement to retain original windows from pre-WWII homes, refinishing, re-glazing and replacing counter-weights or sash cords. Otherwise, the windows are dual pane. Here are popular flooring types:
Travertine or marble, 18-inches or larger

Bamboo

Wood and exotic hardwoods such as Brazilian cherry

Cork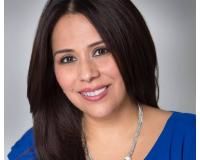 Author:
Marilyn Cortez
Phone:
956-587-1633
Dated:
September 17th 2018
Views:
514
About Marilyn: Always ahead of the highly competitive RGV real estate market, Marilyn Cortez is a Spanish speaking ...