Home Hacks Clever Tips And Tricks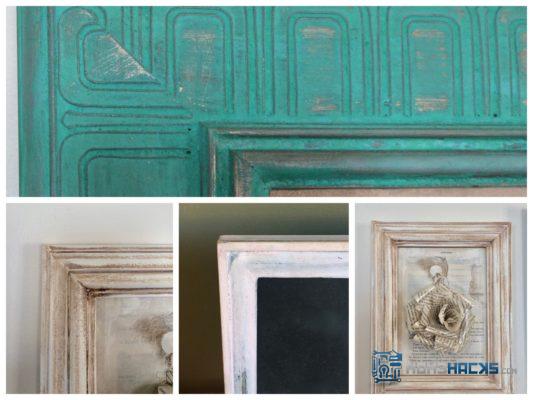 Milk paint is a non-toxic, water based paint with pigment added for color. You can make it yourself (online tutorials abound for this) or purchase one of the many brands available on the market today. It comes in powder form and has an almost forever shelf life as long as it is not mixed. To use you just mix it with water according to the manufacturers instructions. I love to breath new life into old picture frames with milk paint. You can get a multitude of interesting effects layering different colors or lightly sand each layer to create a distressed look. You can even create that ultra in vogue crackled paint look by using a specially formulated additive such as Old Fashioned Milk Paint's Antique Crackle. For the ones pictured, I simply sanded some old frames, added a couple layers of milk paint, then finished with pure tung oil mixed with mineral spirits. For solid coverage and for paint to adhere to non porous surfaces, most companies sell a bond to mixed with the milk paint. I personally like to experiment and there are a multitude of online resources to research before you even lift the brush. Have fun with it!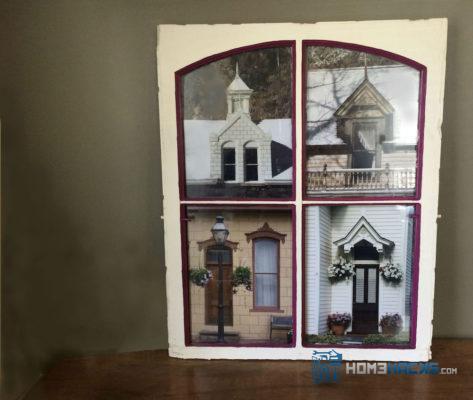 Spruce up an old window frame and turn it into art. Discarded windows are great finds at flea markets, yard sales and thrift stores. Photographer Ruth Rosenfeld of Georgetown, Colorado took this curved Victorian window and used it to frame four of her own photographs of doorways and windows from around town. From one pane to multiple paned windows, the creative possibilities are endless. You will need an old window frame, photograph/s, paint (if you plan on painting your frame) and wood or cardboard. Choose a favorite photograph and have it printed to the size of your window pane. Slide the photograph into window, then apply glue to edges of your wood/cardboard cut-out and attach to frame behind photograph to hold into place.
Rubberized tool box liners are great for preventing tools from sliding around in your tool box. That is until they pick up the inevitable dust and dirt blowing around in your workshop. Liners quickly loose their grip and slide around themselves. Here is a great hack to keep your tools in place by YouTube's Gearmo Auto. For this tool box liner hack, use rubberized undercoating or truck bed coating and follow Gearmo's instructions.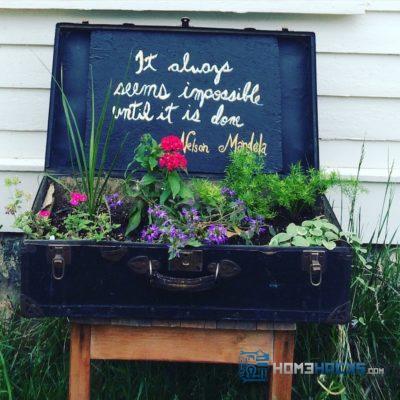 When my partner brought home two old rusted, smelly trunks and I refused to let him bring them in the house, he made lemons out of lemonade, and made me happy in the end. I would have never thought to transform an old trunk into an outdoor planter, but that is exactly what he did. In our case he mounted each chest to a wooden platform (which is optional). Otherwise, just fill the chest up with dirt and plant your favorite perennials, annuals or make a trunk herb garden, whatever you prefer.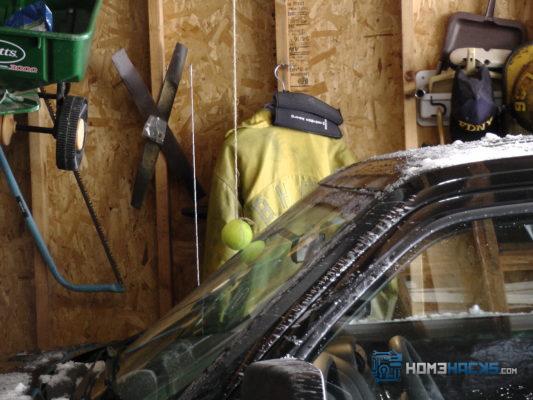 Have trouble judging how far to pull into the garage so you don't hit the wall or stick out? Here's an easy fix for that. Use a tennis ball to park the car. Well not literally, but as a parking guide in the garage. Park your car at just the right spot, then attach a tennis ball to some twine and hang it from ceiling so when you pull in, the tennis ball hits your windshield at that sweet spot of perfect parking.
Trick out your ride with this up-cycled shell casing valve cap hack. This clever hack is perfect for the monetarily challenged who like to ride in style. YouTube's Kipkay walks us through each step in this DIY tutorial. You will need recycled 45 caliber shell casings, hot glue and valve caps. Heat up your glue gun and start your engines!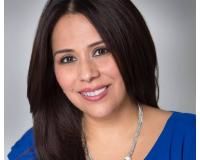 Author:
Marilyn Cortez
Phone:
956-587-1633
Dated:
October 9th 2018
Views:
379
About Marilyn: Always ahead of the highly competitive RGV real estate market, Marilyn Cortez is a Spanish speaking ...