Hollywood Regency Style Defined
Hollywood Regency Style Defined And How To Make It Work For You
Though we've all seen Faye Dunaway's legendary role as Joan Crawford in Mommy Dearest by now, what we really took note of was how grand the actress's home was while boasting everyday ease with a luxe take on Hollywood Regency style that was nothing but enviable.
But what does Hollywood Regency style even mean? And how do you get the look in your home?
To make it easier for you, we studied Hollywood regency homes and décor to break down the design style's codes so you can effectively manage the look in your own home with ease.
From everything you need to know to simple ways to get Hollywood Regency decor on a budget right, here's a quick look at what it takes to master the style to add an extra touch of luxury to your everyday life.
What Does Hollywood Regency Mean?
When we think of old-Hollywood glamor we often tend to think of red carpets and the Great Gatsby era but what about the film industry's stamp on interior design?
Well, thank the Film Academy and its legion of iconic set designers for Hollywood Regency style – a timeless, enchanting mix of eras, styles, and movements mixed with the ultimate of luxury in mind.
Hollywood Regency decor is exactly what it sounds like; high-octane everyday glamor infused with the requisite high-shine lacquered finishes, metallics, and precious fabrications with a nod to Art-Deco decadence and Mid Century Modern practicality. Think dramatic, sensual, modern, uncluttered, and carefully edited with a mix of delicate and bold for a gender-neutral setting that's timeless in appeal.
Why You'll Love Hollywood Regency Interiors?
The design style is great for those looking to invest in classic furnishings yet want to add a varied and vibrant urgency to their décor with cost-effective decorative extras that are easy to switch out.

It's one design style that has a lot more freedom of expression.

It makes for a great alternative to eclectic and bohemian styles while channeling their energy in a more approachable and minimal way.

While silhouettes are straightforward if not a tad rigid, fabrications are luxurious and centered around comfort and a sensual touch.

Though its full of throwback moments, there's nothing particularly retro about Hollywood Regency decor.

It's quite easy and cost-effective to bring this design style into your home.

Best of all, it almost never goes out of style.
How Do You Create Hollywood Regency Style?
Start with a neutral toned room and pay attention to highlighting architectural elements.

Stick to a concise central color palette.

Make luxury and decorative drama the main focus.

Go for high contrasts to shine a light on your most cherished pieces.

Since Hollywood Regency interior design is all about silver screen iconography and romance, consider creating varied mixes of unexpected elements as there's fun and freedom to be found in the movement.
Hollywood Regency Style Colors
When it comes to Hollywood Regency style color palettes, keep it simple with two to three complementary hues to keep the heady mix of furnishings and elements grounded with a deliberately quiet foundation.
In fact, our interior designers unanimously suggested a timeless, soothing color palette of black, white, and gray as they'll work to highlight the metallic surfaces and finishes so often associated with Hollywood Regency decor and are glamorous on their own when paired with sophisticated furnishings.
For a grown-up Hollywood Regency living room, go with black and white and bring in an additional color thats full of life in small doses to not overwhelm, while a classic Hollywood Regency style bedroom should be centered around soothing ivory and cream shades for extra comfort.
Hollywood Regency Style Furniture
Since there's nothing casual about old-school silver screen glamor, think of Hollywood Regency style with a similar approach and devise ways to make comfort key without it becoming a major focal point.
When furnishing a room with Hollywood Regency decor in mind, there are three effective tips to consider to get it right. For starters, like Mid Century Modern, the design style is all about clean, handsome lines and uncluttered surfaces with the difference being decorative high-shine accessories that are full of life. Second, fabrications are where comfort comes in as there's power to be found in lush, languid textiles and textures ranging from silk to fur.
But unlike Mid Century Modern, here's where you get to have more fun with a rich mix of elements like Louis IV chairs, ornate Art-Deco filigree pieces, hints of mod-inspired 60's era furnishings, and straight-forward contemporary silhouettes.
And last, from a Hollywood regency living room to a kitchen, it's all about the finish. Think mirrored, lacquered, marble, and high-shine surfaces for the ultimate in easy elegance to last a lifetime.
Hollywood Regency Style Textiles
Since Hollywood Regency style is all about touchable glamor, go for plush, decadent fabrications like satin, silk, fur, leather, and of course velvet in a myriad of hues from subtle to strong.
And as common areas are often the best spots to make a statement that pops with energy, consider ways to up the ante with unexpected fabrications for a truly memorable Hollywood Regency living room that will look like no one else's. For Hollywood Regency style rugs, go for two-tone Greek key patterns like above, or tonal yetti or sheepskin, or go wild with a vibrant zebra print
Hollywood Regency Style Accessories
Since this design style isn't locked down to one particular era or movement, be explorative and have fun with accessories and decorative extras for a rich, unique take on modern Hollywood Regency style. Again, go for crystal, marble, stone, and high-shine accessories to conjure the right spirit.
By keeping furnishings and architectural elements simple with clean lines and uncluttered surfaces, accessories are where you'll be able to create a custom environment full of life and statement-making details. From Ming vases to mirrored plinths to ceramic horse figurines, have fun and be bold with your additions as a perfect Hollywood Regency room should have a layered, jewel box-like assortment of precious finds certain to delight.
Hollywood Regency Style Window Treatments
As Greek key patterns are a Hollywood Regency style signature, take inspiration from the room above and go a similar route or keep the look simple and invest in high-quality sheer floor-to-ceiling window panels that will add quiet drama while making the room appear larger, brighter, and grander.
Hollywood Regency Style Room By Room:
To help you explore Hollywood Regency decor ideas throughout your home we're homing in on what it takes to introduce the design style in your home from room to room seamlessly.
From a sumptuous Hollywood Regency living room with a riotous mix of elements to a soothing oasis of a Hollywood Regency style bedroom, here's everything you need to know to get started from the smallest of details to the main attraction.
Hollywood Regency Style Kitchen:
Though a kitchen is a prominent multi-purpose common area where form follows function, there are plenty of clever ways to bring in even the smallest touch of Hollywood Regency style for everyday glam.
We love how the kitchen above has been updated with hints of Hollywood Regency decor via its three-tone color palette, clean lines, gold accents, Art-Deco inspired pendant lights, and covered range hood for a decidedly polished approach to the design style. If you're looking for small updates for your kitchen, keep things interesting with new drawer pulls and nobs, crystal accents, and uncluttered countertops that house only the most necessary of kitchen items.
Hollywood Regency Style Dining Room:

Again, Hollywood Regency decor is all about a sumptuous mix that's grown-up and luxurious to the hilt. And this image sums up exactly what it takes to add silver screen polish to a standard dining room thanks to its structured all glass table that lets the light shine in without taking up too much visual space, textured black leather chairs with gold frames, cowhide rug for an added textural juxtaposition, and vibrant sculptural metallic vessels.
Follow suit and stick to clean lines and simple shapes that are anything but ordinary as the three main design elements above are all strong on their own yet work together for a truly sophisticated outcome that's sure to wow guests.
Hollywood Regency Style Living Room:

When used with a light hand, go for bold accents and hues to bring in the spirit of Hollywood Regency style throughout your home for a contemporary take on the era. However, stick to two to three hues and one to two patterns to keep things harmonious and consistent.
Though filtered with a vaguely tropical spirit, note how the Hollywood Regency living room featured above boasts just three main colors and one conversation-starting print for a message that's concise yet joyous and vibrant. By keeping print and pattern limited to just one main accent wall, the eye can focus on various elements throughout the room with ease while not skipping a single Hollywood Regency decor detail as there are many subtle ones to take in here.
To create your own Hollywood Regency style living room with authority stick to the same rules noted before and build a mix that features decadent fabrications, metallic finishes and surfaces, a blend of design styles from Art Deco to Asian tinged, and keep the glamor quotient fun with playful add-ons that while elegant, add a sense of the unexpected to an otherwise calculated approach to décor.
Hollywood Regency Style Bedroom:

To create a sophisticated Hollywood Regency style bedroom, study hallmarks of the Art Deco era to help set the tone for the room before you begin. But don't go overboard with throwbacks – you want your take on the design style to feel authentic to you, and not like a museum-ready time capsule.
Since attention to detail is a major priority for Hollywood Regency decor, source sumptuous fabrications, mirrored, lacquered, and reflective surfaces, tassels, and embellishments while keeping lines clean and simple. And since the movement isn't bound to one set style, bring in various elements for an eclectic touch that's rich with visual interest and fit for a movie star.
Get seductive with a moody, glamorous, sophisticated, and feminine take on Hollywood Regency style with easy to source mirrored nightstands and a dresser, an upholstered headboard, contrasting black and white hues punctuated with silver tones, and velvet and fur throws and pillows finished with tassel and fringed trim for the ultimate in retro-inspired glam.
Hollywood Regency Style Bathroom:
When looking to inject Hollywood Regency style in even the smallest spaces, like a bathroom per se, stick to the style's glam drama with high-gloss finishes and dramatic metallics that won't make the petite space feel overwhelmed or challenged. To channel the heady heyday of the roaring 20's and 30's, our interior designers suggest updating your bathroom with timeless white marble surfaces and a pedestal sink and tub. To transform your bathroom without an A-list budget, make it magnificent with a white and silver color scheme, mirrored surfaces and details, and crystal accents for an added feel of easy luxury.
And because mastering Hollywood Regency decor comes down to even the smallest of well-judged details, trade in plastic toiletry bottles for glass ones, bring in hotel quality towels and linens in simple black and white, and add polished silver-toned vanity accessories that will work to reflect light without taking up too much visual space.
For extra depth, consider swapping out standard bathmats with Hollywood Regency style rugs in your powder room for a well-considered touch that's certain to evoke retro-Hollywood glamor with ease.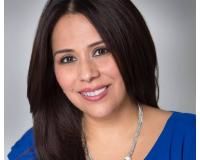 Author:
Marilyn Cortez
Phone:
956-587-1633
Dated:
May 14th 2019
Views:
875
About Marilyn: Always ahead of the highly competitive RGV real estate market, Marilyn Cortez is a Spanish speaking ...