Feb 18 2016 9756 1
Real Estate Home Buying Tips: Thinking Of Buying A House This 2016? Here's What You Should Know
Posted byStaff Reporter
Is it a good time to buy a house this 2016? If you are thinking of buying a real estate property at this time of the year, here are some buying tips that you should know.
Redfin reports that there are basic things that one must consider before deciding to buy a home or not. Common question that a buyer always asks these days is "is it a good idea to acquire a real estate property right now?"
It is a common knowledge that there are people who prefer to rent for life, particularly the millennials. So it is also possible that the issue is either to finally buy a house or to continue rent a place.
But here are some things to consider if the dilemma is to buy or rent a house.
First that one needs to consider first is the monthly rent. Redfin says "to make it an apples-to-apples comparison, you'll need to compare your rent payment to monthly homeownership costs." This is because when you consider buying a house, you will be confronted by this realty: the principal and interest portion of a mortgage payment, property taxes, homeowners insurance, as well as other potential costs like private mortgage insurance, homeowner association dues and condo or common community fees.
If the rent is cheaper than buying a property, then you already know your answer. However, there are also other things that you take into consideration that maybe advantageous for you if you buy a house, or otherwise.
The place where you live also plays an important factor. As mentioned in the article, "it's not only about the cost of real estate and being able to afford the rent or the mortgage; it's also about commuting and other transportation costs." Statistics shows that "most Americans spend about half their income on housing and transportation."
Realtor says that rents have skyrocketed already. Sometimes that big chunk of amount that you pay for your rent can be used to "own appreciating asset rather than handing it over to your landlord and saying goodbye to it forever."
Report says that "88% of property managers raised their rent in the past 12 months, and an 8% hike is predicted for 2016." This figure is based on the 2015 Rent.com Rental Market Report.
It is also noted that at this point, "interest rates are still at record lows." In addition, home prices in the US are stabilizing.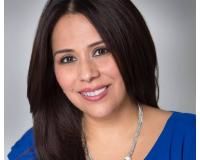 Author:
Marilyn Cortez
Phone:
956-587-1633
Dated:
February 18th 2016
Views:
278
About Marilyn: Always ahead of the highly competitive RGV real estate market, Marilyn Cortez is a Spanish speaking ...