FastStart Real Estate Investing
The title is about gaining traction in real estate investing so that you can grow your business. It's not about "easy money"or even "fast profits" ... though doing it right should get you some profit money pretty quickly.

What I want to help new investors with is how to gather cash to evolve in their real estate investment to more long term cash flow strategies. Long term rental property or multi-family investment are cash flow strategies that are supporting many nice retirement lifestyles. However, they do normally require cash for down payments to get the mortgages necessary to buy the properties.
So, let's talk about a way to start generating cash quickly so that you can grow your cash nugget into a gold bar. Another caution needs to be here. I'm not talking about jumping into this strategy without the knowledge you need to make it successful. You need to take the time necessary to learn what you need to know and to research your market so that you make good decisions. Whether the education takes you a couple of months or a week is up to you, but take the time.
Wholesale Real Estate Investing
Fast-Start in this article refers to how soon after you initiate a deal that you will bank your profits. Wholesaling real estate is about deals that generally proceed from beginning to end in 20 to 45 days. That is a fast start to your business, at least if you make a profit.
What is Real Estate Wholesaling?
Like retail wholesaling, the real estate wholesaler is a middle-person between a seller and a buyer. This role and position requires that you add value, or you aren't needed and deals won't happen. The great thing about real estate wholesaling is that it requires NONE of the overhead and massive costs of retail wholesaling:
•Warehouses
•Trucks
•Personnel
•Cash to buy in bulk
•Insurance
None of that is required. A computer is a big plus, but most of us have one of those, and all of us can get access at a library or digital coffee shop. That's it, as the rest of your business is all about finding properties that you can control and turn over to buyers with a profit in the middle. How much profit? Hundreds to thousands of dollars is pretty normal.
There are only a couple of ways in which you'll need to come up with a little cash. First, you'll normally need earnest money to control/buy a property. Second, as you get better at this you may want to spend some money in marketing, but it's not necessary to start.
How Real Estate Wholesaling Works
As the wholesaler, you locate properties, generally single family homes, with motivated sellers. These are sellers who need to sell, preferably in a hurry, and they can sell at a decent discount to the current value of the home and still pay off the mortgage.
Most of your customers will be other investors, generally either a fix & flip investor or a long term rental property investor. The decision as to which is normally related only to the condition of the property. If it doesn't need work to get a tenant installed, then direct to the rental investor is the way to go.
The challenge is to buy the property at enough of a discount to sell it to your buyer at a discount as well. Even a rental property buyer is an investor and will want to buy below current value to consider it a good deal.
So, your major challenge is in locating homes you can move from seller to buyer at a discount after your profit in the middle. It's done all of the time, but the trick is locating these homes. That's a subject for another article, but most will be found by:
•Running classified ads; you know, the "I Buy Houses" type of ads
•Placing "bandit signs" at street corners
•Running ads in and searching Craigslist is a great resource
Once you locate a home that can be purchased at a significant discount to current market value, you gain control of it and present it to one of your buyers. You generally will know what they want and will be pretty certain the deal will happen.
You don't need any more cash than the earnest money needed to get the seller to do the deal. You can get funding for back-to-back closings from a transaction lender. They fund the purchase and generally the sale to your buyer happens within hours or a day or so later. They take their fees and get back their investment at that closing table, and you get your profit.
Another way is to do an "assignment" contract. It is a wording change for the buyer (YOU), which now says "YourName and/or assignees." This means that you will be assigning the contract to your buyer. They take over the deal and you're paid your commission, usually at the closing. In either case, your total risk is just the earnest money, so it's a pretty good strategy.
In either case, you're normally into and out of a wholesale deal in around 30 days or less in some cases. That's fast cash, but put some of it into a growth account to fund your transition into rental properties in the future. Long term cash flow and value appreciation are the best investment objectives.
Posted: Updated: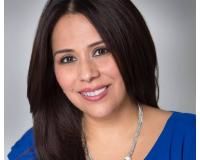 Author:
Marilyn Cortez
Phone:
956-587-1633
Dated:
October 9th 2015
Views:
307
About Marilyn: Always ahead of the highly competitive RGV real estate market, Marilyn Cortez is a Spanish speaking ...