Falls Best Gothic Design Elements
Looking to add drama to your space? It's the perfect time to go Goth with moody lighting, dark woods, and plenty of candles.

Gothic design brings to mind giant gargoyles and towering wrought-iron gates guarding a spooky graveyard. While these elements add a chilling look to creepy movies and Halloween festivities, they can also bring subtle drama to your home.
Here are four favorite Gothic design elements perfect for imparting welcome mystique to your home this fall.
Maintain mystery with dark colors
Dark, rich colors are at the heart of Gothic design. Black and charcoal contrast gorgeously with beige and some shades of brown for a mysterious, medieval look.
To add a bit of Gothic style to your home, replace your light, summery shades of white with warm charcoal hues for depth and ambiance.
Give it a Gothic shape
Arches are a key Gothic design element, and they can be placed anywhere throughout the home. From entryways to door frames, arches lend a romantic touch to any interior style.
If your home features an arched entryway, complement it with a contemporary light fixture and minimal decor to keep the focus on the enchanting Gothic motif.
If you want the Gothic look but don't have an arch and can't alter your home's architectural features, consider introducing smaller-scale arches in your fireplace grate, a room divider, or a picture frame.
Make it about mood lighting

One distinct Gothic design feature is moody ambiance produced by using abundant candles, pendant lights, chandeliers, and other lighting fixtures.
Mixing candelabras of different shapes, sizes, and finishes adds a glamorous glow to any room. Juxtaposing a piece of contemporary abstract art with a gothic chandelier lends a transitional vibe if your style is more modern.
Finish with decor
One of the most fun aspects of Gothic design is its unique decor. If you've taken tips from above you can start tying it all together with simple Gothic motifs like faux taxidermy, glass jars, apothecary tables, and other dark, glamorous pieces.
Try a dark charcoal accent wall featuring a stark white mounted deer head, or a patinaed apothecary table with glass jars and candelabras scattered across its surface.
With fall in full swing, there isn't a better time to consider adding Gothic design elements to your home. Start with dark colors and textures, add in a few arches where appropriate, sprinkle in moody light fixtures, and finish with delightful decor for a Gothic sanctuary of your very own.

STORY / BY KERRIE KELLY ON 28 OCT 2015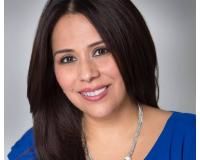 Author:
Marilyn Cortez
Phone:
956-587-1633
Dated:
November 2nd 2015
Views:
242
About Marilyn: Always ahead of the highly competitive RGV real estate market, Marilyn Cortez is a Spanish speaking ...