FALL HOME MAINTENANCE TIPS FOR HOMEOWNERS
Fall is a popular and ideal time for home maintenance. It can also be daunting for many homeowners to think about seasonal projects that help keep up their property values. But many things can be done without having to hire someone to do it. Here are some projects to share with your clients, whether they're getting their home ready to list this winter or just want to keep the value up.
Roofs. The importance of a secure roof can't be stressed enough. Roofing issues can be complicated and expensive to fix when allowed to linger too long. Simply walking the property and looking for any obvious problems before the weather prohibits repair is always a good idea. If a problem is discovered, homeowners should have their roofs inspected by a professional as soon as possible.
Windows and doors. Don't wait until it's too cold out to realize how much air drafts can hike up heating bills. Seal leaky windows with spray foam, caulk or weather stripping. A tip to make sure your weather stripping is doing its job: close your door/window and guide a lit candle along the stripping. If the flame flickers at any point, you know you have an air leak.
Gutters and downspouts. Gutters are your roof's drainage system. Gutters account for thousands of gallons of water being diverted from your home's exterior and foundation. A pile of debris in your gutters can mean water in your basement. Inspect and clean and consider a mesh guard to keep debris out.
Lawn health. If leaves are left on the yard for extended periods of time, they can kill the grass. To keep lawns and soil healthy, mulch the leaves and spread them around.
Chimneys. As temperatures drop, fireplaces start up. Don't find out the hard way that your chimney wasn't prepared for the start of the fireside season. Check your chimney now. Rule of thumb: Sweep your chimney when soot buildup is one-eighth of an inch or more. Not sure how to tell? To be safe, have the chimney swept by a professional every one to two years.
Driveways and walkways. Repair cracks more than one-eighth of an inch wide. Walk your walkways and driveway inspecting for asphalt decay, loose railings, and rotting and crumbling surfaces which can become dangerous trip hazards.
Smoke detectors and fire extinguishers: ensuring your smoke detectors and fire extinguishers are functioning correctly isn't seasonal. It's always a good idea to keep close tabs on them, but we couldn't leave this off the list!
General cleanup around the property. Make a list that includes, trimming overhanging branches; recycling old newspapers; securing and storing flammable and poisonous chemicals in safe, approved containers; clearing spaces around heaters, furnaces and other heating appliances; storing or covering porch furniture and barbecues; and removing dirt from empty pots and planters and storing upside down.
What is on your fall clean up list? Share your tips in the comments below.


Originally published at blog.kw.com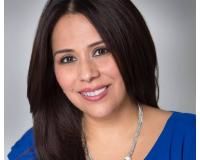 Author:
Marilyn Cortez
Phone:
956-587-1633
Dated:
December 5th 2016
Views:
282
About Marilyn: Always ahead of the highly competitive RGV real estate market, Marilyn Cortez is a Spanish speaking ...