Dont Let Your Time Get Away From You
Chris Heller is CEO of Keller Williams and he shares a story of how he came to manage his real estate career in the way he has. He was at a doctor's office and he couldn't help but notice the efficiency of the operation. As patients came in, they were greeted by a receptionist, who helped them with their paperwork. A nurse would take them back and do a preliminary screening. The doctor would see the patient and send them off to finish their paperwork with the office administrator. In short, the doctor's office operated as a business, and Heller came to the conclusion that he needed to do the same if he wanted to take his real estate business as far as it would go. As a result, he hired assistants to do all the things he didn't need to do so he could focus on the highest value part of his business: finding and working with customers, turning them into clients, and getting transactions to closing.

His career has come a long way over the decades and now, as head of the largest real estate franchise by agent count worldwide, his mantra to real estate professionals is to manage your time efficiently. Block out your time with discipline and stick to it. What you do when is up to you, of course, but you need to be as disciplined as you can be in sticking to your schedule.
If you do this, he says, you actually find you have more time to do the things you want to do, because you never find yourself behind the eight ball. Once you've completed your schedule for the day, you're done. No more working late to get to things you could have gotten to earlier if you hadn't let yourself become distracted by e-mail.
Heller's prescription for success isn't new, but in a sponsor webinar he hosted for REALTOR® Magazine last week, he put his unique twist on it. You can hear what he has to say by accessing the 45-minute webinar, called Run Your Business like a Business. He also provides resources you might find helpful. Just click on the images to access each of a three-part worksheet to help you manage your time. Access the webinar.
Posted in Managing Your Business, Selling, by Robert Freedman on October 27, 2015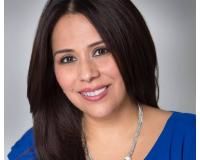 Author:
Marilyn Cortez
Phone:
956-587-1633
Dated:
November 2nd 2015
Views:
281
About Marilyn: Always ahead of the highly competitive RGV real estate market, Marilyn Cortez is a Spanish speaking ...