Dec 28 2016 9756 1
7 Smart Practices to Speed Up the Sale of Your Home
BY ADAM WINTERS
1. Set your goals.
A successful home seller should be objective. Look at your home from a potential buyer's point-of-view. Would you want to buy it? If not, why? Find out your home's selling point and use it to your advantage.
2. Find a goodreal estate agent.
Steve Udelson, president of real estate site Owners.com, said that a DIY approach to home selling doesn't always cut it. A good, reliable real estate agent can help you achieve your goal in a more efficient and less stressful manner.

3. Prepare your home to sell.
The truth is no one will want to shell out money for a poorly-maintained home. Before putting your property up for sale, make a thorough inspection of your house and make improvements where necessary.
4. Pick the right season to sell.
As with a lot of things, timing is essential in selling your home. Statistics show that summer is peak buying season, so you might want to consider selling during that season. Take note, however, that heavy competition among other sellers also happens during the summer.
5. Price your home.
Learn how best to put a reasonable price on your home while considering other factors such as utility costs, association/member fees, and other similar expenses.
6. Market your home.
Aside from reaching out to your friends, family, and neighbors who could help you get a buyer referral, a good real estate agent can help market your home and increase the likelihood of sales.
7. Negotiate.
Among other things, remember to make sure your buyer is well qualified during negotiations. Prepare yourself for back and forth negotiations as well, but don't forget your goals in the process.
https://www.biggerpockets.com/renewsblog/7-speed-home-sale/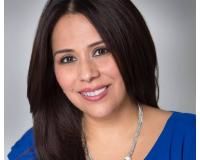 Author:
Marilyn Cortez
Phone:
956-587-1633
Dated:
December 28th 2016
Views:
445
About Marilyn: Always ahead of the highly competitive RGV real estate market, Marilyn Cortez is a Spanish speaking ...