Could Austin Housing Market Weather A National Downturn
Could Austin housing market weather a national downturn?
By Shonda Novak - American-Statesman Staff
In a speech this month in Austin, Keller Williams co-founder Gary Keller warned thousands of his real estate agents across the country to prepare for a coming downturn in the U.S. housing market.
Keller pointed to several indicators that show the nation's housing market is in for a shift, including: Houses in some markets are spending longer on the market; the inventory of move-up and higher-end homes is mounting; sales are slowing in some areas due to affordability issues and stagnant wages; and "buyer fatigue" is setting in, with some prospective purchasers unwilling to pay record prices.
Nationally, "the median home price is higher than it has ever been in the history of recorded time," Keller said. "The last time we were here we were on the verge of a recession."
Without pinpointing a timeframe for when a downturn might occur, Keller laid out his case for a coming market shift with an eye toward getting his agents to prepare for the next cycle, and not focus on the one they're in currently.
But what about the Austin-area housing market, where job and population growth are robust and the supply of housing continues to chase demand? Could a shift or slowdown be in store here?
Construction crews work on July 26 on an apartment complext at Elmont Drive and Pleasant Valley Road in Austin.Jessalyn Tamez /... Read More
I asked several housing experts who have watched the local market for decades for their views on where the Central Texas market is at and where it's headed. The bottom line: Austin is bucking national trends that might be pointing to a shift, and is expected to continue to do so for the foreseeable future, barring an unexpected catastrophic national or global event.
Here's what those experts had to say:
Mark Sprague, a housing market and financial industries analyst with Independence Title in Austin:
"On a national basis, I agree there is a shifting of the market. Record interest rates and low employment are prime ingredients for strong home sales. Then what's the problem?
"Lack of economic traction for the majority of the population nationally. Unfortunately, today's wages with inflation show no economic traction on wages since 1985."
For Texas and Austin, however, the local market remains healthy. Is it as robust as in 2013? No, he said, but it's still very much a sellers' market locally (for homes priced below about $800,000).
"In Austin, the area is still creating employment, the rental market continues to be tight, and most homes if properly priced have multiple offers."
However, the luxury market ($1 million and up) in Austin and other Texas metros is softening, giving buyers in that price point the upper hand.
"Consumers are not filling as flush as they have previously. Historically a slowdown in luxury is the first sign a market is slowing. Declines in oil, rumors of another tech bubble, and confusing election hyperbole are causing many to be much more conservative in their selection process."
On the upside, Austin has the fourth-best real estate economy in the nation, Sprague said, after San Francisco, New York and Dallas/Fort Worth.
And houses are priced relatively affordably compared to many other U.S. metros. The region continues to attract corporations, and technology wages make Austin one of the best places for employers to get the most for their money, he said.
That said, Sprague thinks home values have plateaued locally. "We won't see 5 to 8 percent appreciation like we have in the past, we'll see more like 3 to 5 percent annual appreciation for the next couple of years."
Mike Castleman Sr., co-founder and former CEO of Metrostudy, a housing market research and consulting firm:
Castleman, who has a ranch in Dripping Springs, was driving in California when I phoned.
"In California, people can sell their house for $1.5 million, go to Austin and buy a palace for $400,000," said Castleman, who has analyzed the housing market locally and nationally for more than 40 years. "Everybody that lives in Texas is glad they live in Texas — or should be."
Castleman thinks Keller has a slowdown pegged accurately from a national standpoint, at least "in very general terms."
Regardless of what some politicians say, "the overall outlook for the U.S. economy is poor for at least the next 12 months, so in that respect he's correct, it will slow down, and new and used home purchases will slow down," he said. Castleman pointed to layoffs at major retail stores which he said will cost hundreds of thousands of jobs in the retail sector alone in the next 12 to 14 months.
But the Austin area continues to see "significantly greater demand than we have been able to supply by the construction of new homes, which has allowed the new-home market to prosper."
Austin benefits from a strong technology economy, low unemployment, a large pool of renters who represent future housing demand and other factors that bode well for continued strength in the local market, Castleman said.
"Because unemployment is so low, when we create a new job, we have to import that employee, and that creates a housing demand unit immediately," Castleman said.
Given the "political wild card" that is the presidential election, and if the economy doesn't get dramatically worse, "Austin should expect the next three or four years to be really good years," he said.
"I think it's reasonable to expect that the value of the homes in Austin have a pretty strong floor under them, and the likelihood of the value of those homes falling is very low. I think the Austin market is in great shape."
Charles Heimsath, president of Capitol Market Research, an Austin-based real estate consulting firm:
Heimsath said it is still "predominately a sellers' market" in the Austin area, particularly for houses in desirable areas that are priced below $400,000, and especially below $350,000.
"For existing single-family home sales, the market continues to be very strong, particularly at the lower end of the price spectrum," Heimsath said.
Move-up buyers face more of a challenge, however, as they strive to find houses they can afford in their price range.
"I think prices are going to come down at the very high end of the market," Heimsath predicts.
While the Austin area's job growth continues to outperform the state and national rates, the local economy isn't growing as fast as it was a couple of years ago. As a result, Heimsath said, he thinks the rate of increase in home sales and prices will slow over the next 12 months, though not dramatically.
Eldon Rude, principal of 360 Real Estate Analytics, an Austin-based market research and consulting firm:
"While it's safe to assume that the housing market will slow in a city such as Houston which has experienced significant job losses in key sectors over the last two years, so far in Austin we yet to see any concrete signs that our economy is slowing.
Rude doesn't dismiss the impacts that global and national economic trends have on Austin. However, he said, "our research suggests that strong job and population growth continue to be the primary factors which are resulting in the robust market conditions for housing in our market."
"Total employment in the Austin metro has grown by over 28 percent in the last six years, total population has grown by over 19 percent during the same period, and all of the new residents to our region must live somewhere. They are either renting or buying homes, and the most recent market reports for area apartments and for sale housing indicate continued strength in these sectors.
Rude said his company's monthly survey of local builders showed that 2016 year-to-date sales through June were up 23 percent over 2015, "a clear indicator of the strength of the new home market in the Austin region."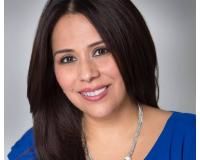 Author:
Marilyn Cortez
Phone:
956-587-1633
Dated:
September 1st 2016
Views:
212
About Marilyn: Always ahead of the highly competitive RGV real estate market, Marilyn Cortez is a Spanish speaking ...