Condos See HighRise Growth In Value After Slow Recovery
Condo markets are heating up in many U.S. cities as first-time home buyers seek affordable urban living.

Condos took a bigger hit than houses did during the housing bust, and they've been slower to recover. But Zillow's Third Quarter Real Estate Market Report found that condos are appreciating in value faster than houses.

"Buying a condo wasn't always considered a good investment, compared to a single-family home," said Zillow Chief Economist Svenja Gudell. "But that's changing, and condos increasingly represent a strong-performing, often affordable choice."
Condos are back — and for many first-time home buyers who would rather have an urban lifestyle than a white picket fence, they're an affordable choice.
Here are 10 metros with hot condo markets:
Dallas. Home values are way up in Dallas, with single-family homes rising at a double-digit annual rate of 15 percent. But condo-values are growing even faster: more than 20 percent year-over-year.

Houston. Elsewhere in the Lone Star State, sprawling Houston is starting to warm to multi-family living. Single-family homes are up nine percent, but condo values have grown 13.6 percent since a year ago.

Boston. Condo values have risen nearly nine percent from a year ago in the Boston metro, while houses are up about five percent.

Denver. Denver makes almost any list of hot housing prices these days, and the condo market is no exception. The metro area has seen condo values grow 19.7 percent since last year. Home values are up 16 percent.

Atlanta. Still affordable, condos rose in value faster than single-family homes in the last year at nearly nine percent compared to 5.4 percent for single-family homes.

Cleveland. Houses in Cleveland rose 2.8 percent in value, while condos there grew 5.9 percent year-over-year.

Philadelphia. Philadelphia's urban renewal has more first-time buyers looking in the city. House values were flat last year, but condo values rose 2.3 percent.

Seattle. Houses in Seattle's metro area saw eight-percent growth in value over the last 12 months, while condos rose more than 10 percent.

Las Vegas. Condos in Las Vegas — many of which are still underwater from the housing bust — saw more than nine percent value appreciation over the past year.

Minneapolis. Condo values in Minneapolis-St. Paul are up five percent, while housing value growth is at 3 percent.
STORY / BY EMILY HEFFTER ON 27 OCT 2015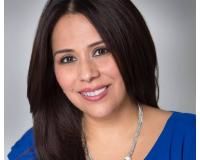 Author:
Marilyn Cortez
Phone:
956-587-1633
Dated:
October 28th 2015
Views:
255
About Marilyn: Always ahead of the highly competitive RGV real estate market, Marilyn Cortez is a Spanish speaking ...