Brooklyn Nets Players Checking Out Local Real Estate
Brooklyn Nets
Real estate brokers are notorious for trying to pump up properties by associating them with celebrities. Thaddeus and Shekinah Young were horrified to see a New York Post article on their new home ... including their address. They hadn't authorized the release.
Similarly, the Post claimed on more than one occasions that Mikhail Prokhorov had checked out this or that luxury unit in Brooklyn and Manhattan. His representatives denied it and Prokhorov has never moved to New York. When in the city, he stays at hotels.
With those caveats in mind, we note the Post's latest report on Nets real estate interests. Jennifer Gould Kiel writes Thursday that Rondae Hollis-Jefferson and Chris McCullough have "checked out" a two-family home in Kensington, south of Prospect Park. Asking price: $3,600 a month. The Post didn't say the two had agreed to a deal, but it is known both are looking.
If the two "young Nets," as the Post calls them, decide to move to Brooklyn, it would continue a trend by players and staffers to settle in Brooklyn. Kenny Atkinson and Adam Harrington, director of player development, have proudly noted they're Brooklynites now. Harrington tweeted this a couple of days ago
Brook Lopez has reportedly rented an apartnment near the HSS Training Center while hanging on to his place along with the Hudson in Bergen County.
The Dodgers of course were famous for living in the borough during the 1950's. It helped them connect with local fans. But there's a big difference now. Just this week, RealtyTrac named Brooklyn the city with the least affordable housing in the country. .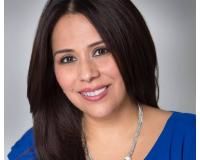 Author:
Marilyn Cortez
Phone:
956-587-1633
Dated:
June 30th 2016
Views:
490
About Marilyn: Always ahead of the highly competitive RGV real estate market, Marilyn Cortez is a Spanish speaking ...