Brokers Duke It Out For Charity
A Chicago-based amateur boxing event that puts real estate pros in the ring to raise funds is now taking the fight nationwide.

Many brokers would agree that you've got to be a fighter to survive in real estate, though they may not mean it literally. Now some of the industry's biggest champions are slugging it out in real life. However, they're doing it for a good cause — and are looking for others to join in the good fight.
Greg Pekarsky, broker-owner of Vesta Preferred Realty, and Ryan Cotter, vice president of The Federal Savings Bank, are organizing their third round of the Chicago Real Estate Rumble on May 19, 2016. The annual charitable amateur boxing event pits real estate pros against each other to raise funds for Big Brothers Big Sisters of Metropolitan Chicago.
Taking names like "Sam the Butcher," "Ruthless Ironwoman," and "Thunder" in the most recent throwdown, agents and brokers at the 2015 event duked it out in seven bouts as 600 attendees cheered them on. With help from their brokerages, friends, family, and clients, fighters at that event raised more than $12,000 for Big Brothers Big Sisters and another $3,000 for Mercy Home, a residential and educational organization helping homeless and neglected children. The bulk of the funds are raised by ticket sales ($89.95 each, which includes two hours of an open bar) and company sponsorships, Cotter says.
"I'm shocked and humbled at how successful the event has been and how we've received such positive reviews of our event from people in our industry," Pekarsky says.
Yuval Degani, president of Chicago-based Dream Town Realty and "Heavyweight Sponsor" of the event, says it was exciting to watch his agents, Sam Powell and Colin Hebson, throw punches for a great cause in May: "Seeing the industry come together to support a local charity was energizing. We enjoyed connecting with the community."
None of the participants are professional fighters. Some who sign up have never set foot in a ring prior to training. Others are novice fighters who have done some training in the past, such as Pekarsky.
"I love boxing, charity, and real estate, so this is the perfect storm for me," he says.
Once a practitioner commits to the Rumble, he or she attends tryouts and is encouraged to work with one of the event's volunteer trainers. Some will hire their own personal trainer to prepare for the event, Pekarsky says. Fighters are paired based on ability level.
Registration for the 2016 Rumble opens Nov. 15 at chicagorealestaterumble.com. But Pekarsky and Cotter are not only looking for real estate pros to participate in their next Chicago event, they're also looking to expand their real estate fight club to include chapters across the country. They recently established the nonprofit National Real Estate Boxing Association with the dream of hosting a title charity event in Las Vegas, pitting victors from each city against one another in the National Real Estate Rumble Championship.
"We have the template, but now we have to find the right people who want to put in the work to make this successful in their cities," says Pekarsky, whose goal is to introduce a national event in 2020.
Cotter hopes to inspire new chapters across the country to partner with a local youth organization like Big Brothers Big Sisters, Cotter says.
"We are dedicated to the endeavor [of helping youth], but we'll let our sister city organizations decide which youth-based organization they want the funds raised by their events to be donated to," he says.
Both Cotter and Pekarsky say they're committed to helping other chapters as they get off the ground.
"This can become a premiere event where we can raise a lot of funds and bring awareness to a lot of issues affecting children," Pekarsky says.
OCTOBER 2015 | BY ERICA CHRISTOFFER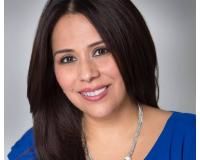 Author:
Marilyn Cortez
Phone:
956-587-1633
Dated:
December 1st 2015
Views:
339
About Marilyn: Always ahead of the highly competitive RGV real estate market, Marilyn Cortez is a Spanish speaking ...