Biggest Winter Home Risks
The winter season is a prime time for house fires. Half of all destructive fires tend to occur in December, January, and February, according to the National Fire Protection Association.
But most home fires are preventable. Here are some leading culprits to watch for:
Space heaters. These devices are the leading cause of house fires in the winter. Make sure the heater is at least three feet away from anything flammable. Plug it directly into the outlet, not an extension cord. And do not go to bed with the spacer heater still on, experts warn. "Most space heater accidents happen while everyone is sleeping," says Peter Duncanson, director of disaster restoration training for ServiceMaster.
Cooking. The leading cause of house fires year-round is stovetop cooking. Interestingly, the majority of these fires occur within the first 15 minutes of cooking. Never leave the house when the oven or stove is on. Keep oven mitts, dish towels, and other flammable items at least three feet away from the stovetop.
Electrical cords. Overloaded or damaged circuits cause 3,300 fires annually. The laptop, iPhone charger, toaster, and other electrical appliances all squeezed onto the same power outlet with extension cords and adapters can be dangerous. Feel your cords to make sure they're not warm (if they are, it's a sure sign they're overloaded and you need to unplug some). Also, never run extension cords under rugs or in walls, and don't connect several in a row.
Fireplaces and wood stoves. Make sure you keep any flammable objects at least five feet away. And don't think vigilance only during active burning is enough; embers can smolder for up to two weeks and still ignite if given the opportunity. Empty ashes into a metal container and keep them away from anything flammable for at least two weeks, experts advise. Sabine Schoenberg, home improvement expert and host of ThisNewHouse, advises that home owners be sure to clean fireplaces and flues at least weekly.
Source: "The Biggest Risk to Your House This Winter," realtor.com® (Dec. 23, 2015)
DAILY REAL ESTATE NEWS | MONDAY, DECEMBER 28, 2015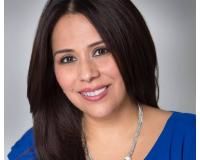 Author:
Marilyn Cortez
Phone:
956-587-1633
Dated:
December 28th 2015
Views:
289
About Marilyn: Always ahead of the highly competitive RGV real estate market, Marilyn Cortez is a Spanish speaking ...