All Eyes On Texas Real Estate As Oil Prices Plunge
When you live in a state heavily influenced by oil, saddle up and hold on for the ride. What comes up must come down, and real estate has room on the downside. The real question is really just how much. My clients are all energy professionals, and when I visit with them, nine out of ten have one thing in mind: housing prices in Texas. They buy out of need, but wait… didn't most people already buy when Texas was booming?
Demand poured in and buying was frenzied. Now, demand is leveling off and prices will too. Where you purchased will dictate whether it will be a reward or a risk. If you think you'll find a goldmine this time around, think again. The last time I saw a foreclosure in Tanglewood, Houston people were lined up for showings, and that was when banks weren't even lending money. Now, Texas has more money pouring into the economy from all parts of the globe and a "deal" might mean just being happy with current pricing.
Considering residential pricing is not at $2500.00 per square foot yet, there are lots of deals in the area; but it's all relative to what you're used to. Getting a property that's already discounted is a pretty good deal even though it doesn't have a sale tag on it. But watch out for those new high rises, now that crude is at $50.00 per barrel, you may want to think twice about buying that new penthouse. If you have already purchased when crude was priced at $100.00, well, let's just say you might have to wait for the next merry-go-round. High-rises take as long to build as a boom, so by the next time we see $80.00 oil, buyers will be back at those doorsteps again too.
Texas is a rare breed when it comes to real estate – it's a prize in itself. It's my job to convince clients to keep their eyes on the prize and be prepared for price fluctuations in real estate depending on prevailing crude oil prices. Although it's still early, be prepared. If you snooze you lose, and by the time you spot a deal, it may already have been a deal closed by someone else. For $120,000.00 you can get a fully renovated 740 sq. ft. condo in a very desired neighborhood. If that's not a deal, look at the $850,000 price tag for a 30-year old, 650 sq. ft. condo-type coop in Chelsea, New York. It seems some builders in Texas are striving for the $2500.00 per square foot Tribeca prices, but they may need to put on the breaks. The boom was great but Texas pricing still hasn't neared Manhattan's.
Being savvy with Texas real estate can be a talent or a curse. It doesn't take a genius to figure out the correlation between oil and real estate. When one goes down you can't expect the other to go in the opposite direction. This is not the East Coast or California and even though jobs flourish here, real estate boundaries stretch far and wide and demand will not hold the same as when oil was priced at $100.00 a barrel.
What goes up must come down and real estate will come down. If you bought in one of those areas where builders picked up the last scraps of land, hold on to your saddle 'cause it too will rebound the next time around.
Originally posted on www.breakingenergy.com. Michele Marano is a licensed Real Estate Professional and the Director/Founder of Real Estate for the Energy Professional, Champions Real Estate Group.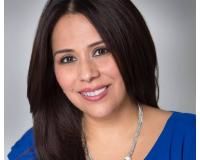 Author:
Marilyn Cortez
Phone:
956-587-1633
Dated:
January 21st 2015
Views:
470
About Marilyn: Always ahead of the highly competitive RGV real estate market, Marilyn Cortez is a Spanish speaking ...