25 Trendiest Sofas And Couches 2019
25 Of The Trendiest Sofas & Couches To Buy In 2019
Well-designed couches and sofas should bring you comfort, joy, and satisfyingly beautiful design while upgrading any room with a substantial new focal point that will set the tone for your design direction. But how do you go about selecting the right couches for your home as this is one investment not worth taking a risk for?
Fresh from Miami Design Week, our interior designers prepped us for what's to come for 2019 regarding modern sofa trends, silhouettes, fabrications, and advancements, in general, to take note of. To get you inspired and on your way to finding the right modern sofa for your home, we've devised a handy guide for you to turn to as you set about finding the most comfortable couch that's stylish to boot.
From finding the best sofa bed to affordable sofas that boast aesthetic value nonetheless, here's a look at the best quality couches to consider for 2019 and beyond, starting with the essentials to take in.
Size
When looking to bring in a new comfy sofa no matter the room, like any furnishings, scale is crucial in making your new addition work with ease in the room it'll be residing in. From slim to oversized, take note of how new couches will affect traffic flow, work with existing furnishings, and how many they can seat – along with their design style. Whether you're blessed with unlimited space or are on the hunt for petite quality sofas, size and scale are just as important as silhouette and fabrication and should never be overlooked.
Practicality
Just because you've sourced the best quality couches for your home doesn't necessarily mean that they boast practicality as the two aren't mutually exclusive to each other.
And like with any investment quality furnishings, the best sofa for your money should keep practicality a major priority as couches are pieces you'll live with for the long haul and should feature a variety of advantages regarding practicality including easy to clean fabrications, lightweight construction for easy moves, neutral upholstery to ensure that they look great in almost any room, convertible options if possible, and of course comfort.
Longevity
Like you would with other investments in your home like major appliances and structural elements like windows and the ilk, keep quality sofas in mind when looking at new styles as you'll want to get the most for your budget for the long run. Besides keeping a comfy sofa at the top of your priority list, research brands and fabrications to get the most life you can out of your new purchase as you'll want couches that are easy to clean and stain resistant if not Scotch guarded, easy to update with fresh upholstery, all while boasting quality construction to avoid any painful loose springs or lumpy spots.
Style + Comfort
We put style and comfort together here as one should never be prioritized over the other when considering the best sofa options for your home. And really, why should they?
Do seek out the most comfortable couch that's high on style as couches are major furnishings that you'll have to live with for years on end so be sure to never skimp out on style just for comfort's sake as you'll tire of your sofa in no time. From affordable sofas to pure splurges, keep the value of comfort a key priority as you explore options worth investing in.
Style: Small In Scale
You might be surprised to learn that plush velvet upholstery makes for some of the best quality couches available thanks to their thick, sturdy, and easy to clean fabrication that also takes years to show signs of daily wear. Plus velvet has been a key textile in interior design trends of late especially in of the moment hues like night watch green and millennial pink.
Boasting a classic silhouette and a graphic symmetrical pattern that's certain to never go out of style, couches like the one above make for great options in small rooms, especially in apartments as once you've outgrown the space this option will work wonderfully in your new homes study or master suite.
And as it's petite in scale, you should have no problem sourcing affordable sofas in a similar style.
When on the hunt for the best sofa for your budget, sometimes it pays to stick with the tried and true beauty of mid-century modern silhouettes as they'll never go out of style, boast unique detailing and silhouettes, and are anything but average.
A classic from Ligne Roset, their brilliant Togo modern sofa remains a head turner that's certain to never go down in value while injecting any room with conversation starting wit and endless appeal.
Another riff on mid-century modern styling, this gray option features clean, genderless fluid lines that save it from being anything but generic while making it a highly covetable option when considering the best sofa options for small spaces.
Taking its cue from the powdery pastels so popular throughout the 50's and 60's, this updated settee is at both times hyper-retro and thoroughly modern thanks to some clever color-blocking and a timeless silhouette. Imagine how less of a visual impact it would evoke if it were in one solid hue rather then color-blocked.
Boasting symmetrical curves and a slim silhouette, this curved sofa is sure to become a conversation-starter thanks to its memorable silhouette and soft gray hue. Seek a similar shape and keep things consistent by pairing it with round tables and objects.
Channeling the plush must-have cream couches made famous throughout the 80's, this updated take boasts a low frame for an inviting feel and symmetry to make it work in any room, with any design style.
Inspired by the Art Deco brilliance of New York City in the roaring 20's, this timeless style is sure to endure as tastes change. With a solid, contemporary silhouette and handsome appeal, this plush velvet sofa is versatile enough to be well-paired with just about any design style, and it timeless to boot. We love its low-lying back and arms, and graphic metallic outlines.
Style: Convertible
On the hunt for the most comfortable couch but don't know which styles deliver? To get the most use from couches to consider, opt for smart convertible designs like the handsome model above that doubles as a spare guest bed when needed.
When looking for the best sofa bed options, go beyond the norm and seek out convertible couches that do more than just turn into a standard cot. We admire how the option above does so much more than most sofa beds while taking up less space and making the transition from sofa to sofa bed look easy and less hectic.
Thanks to its smart tufting, the model above keeps this modern sofa beds filling in place for superior comfort while doubling as a daybed for movie nights and guests. If you're on the hunt for the most comfortable couch that boasts superior construction to keep it cozy, consider tufting a go-to feature for your next purchase.
Still not sure about the best sofa bed for your home? As you can see, there are a plethora of updated gray couches to choose from but what makes the one above so noteworthy is how compact it is when open, making it a great option for nooks, corners, and small rooms alike.
After scrolling down one thing you can't miss about modern sofa convertibles is the slim lines and short amount of space they take when extended. When deciding on the best sofa for your living room, no matter the size of the space, look for sleek and simple shapes chock full of surprising twists no one would ever expect.
Style: Sectionals
Sectionals make for great options when shopping for couches that are a tad dramatic, perfect for tight corners, and excellent for lounging on – especially for a den or family room. Slim legs and neutral charcoal gray keep this fuss-free modern sofa timeless plus its great for hiding everyday wear and is universally appealing set against any design style.
Though its almost as if this modern sofa was lifted straight out of a 70's era Bloomingdale's catalog, there's something to be said about its almost humorous winding snake-like shape making the ultimate of statements in any home for years to come – if not generations, it's that cool.
Another mid-century modern inspired stunner, this c-shaped sectional may look straight out of an I Love Lucy set, and while it has a great look, there's no denying its generous take on being the most comfortable couch on the market. Seek a similar style for great rooms and just see how many guests you can fit on it with ease.
Featuring a cubed shape and sleek chrome base, this handsome modern sofa is minimal enough to match any décor style and its shape can be easily switched around to accommodate any sized room.
Our favorite of the mix, this abstract, amorphous shaped modern sofa makes for a playful, if not dramatic addition to any home and is certain to instantly make an impression on guests.
Style: Unique Statements
Leave it to heritage Italian knitwear label Missoni to whip up an optical frenzy of a couch via their potent collaboration with Roche Bobois that's certain to appreciate in value over time as the ultimate in collector's pieces.
Mid-century modern to the max, the structural wooden frame of this angled beauty lends this sofa a sense of strength and will add visual weight to even the simplest of rooms.
Boasting an intriguing silhouette and terrific contrasting hues, this sofa is full of personality and charm as well, making it a fun addition in any home.
In electric blue, this plush velveteen modern sofa was made for kicking back, entertaining, and relaxation.
One of the most stylized of the bunch, this crescent-shaped modern sofa packs a serious, elegant visual punch while evoking the Art-Deco period, making it a perfect option for a thoroughly contemporary living room.
20 couches later we bet there's one constant you couldn't miss when scanning the best sofa trends in 2019 for all budgets – sofa styles may come and go, but the best options boast classic silhouettes and textiles, and what makes them look fresh is plays on scale and of course, unexpected hues.
Another statement-maker, this contrasting puzzle inspired sofa boasts convertible pieces that will allow you to arrange it however you fancy, whenever. Plus, its nod to the Mod 60's will ensure that it will never go out of style while remaining super cool.
Because who says couches have to be symmetrical and rigid, straight lines and all? As sofas are usually the main piece of furniture in any room, think outside of the box for something that everyone will remember. We love this sofas asymmetrical curves and sensual silhouette – talk about a conversation starter! We love this unexpected shape of this style so much so that we recently sourced one for a clients home with success.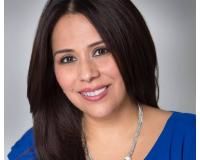 Author:
Marilyn Cortez
Phone:
956-587-1633
Dated:
March 21st 2019
Views:
468
About Marilyn: Always ahead of the highly competitive RGV real estate market, Marilyn Cortez is a Spanish speaking ...