17 Most Unique Homes From Around The World
17 Most Unique Homes From Around The World
Most of us live in pretty standard houses or apartments, but these stunning domiciles really break that mold. Would you like to live in any of these crazy houses!?
Super Slim House
The world's thinnest home occupies a 4-feet wide space between two buildings in Warsaw, Poland. Architect Jakub Szczesny built the house to be an artist residence for short periods of time. Although it is thin, it still includes a bedroom, kitchen, bathroom, and lounge area.
Seashell House
Located in Mexico City, this nautilus-inspired house makes anyone who enters it feel like they are living inside of a seashell. Javier Senosiain designed the home to fill with bright colors when the light hits the wall of windows.
House On A Rock
A group of Serbian youngsters were looking for a spot to sunbathe back in 1969, and discovered the perfect rock. They decided to build a little house on it, and it's still standing in the middle of the picturesque Drina River to this day. Surviving storms, floods, and the unpredictable Serbian weather, the tiny house is a testament to sturdiness.
Stone House
Tucked in the Fafe Mountains of Portugal is this house made of stone. A builder connected two giant stones with concrete mix to construct the unique house.
Water Tower House
A water tower in the Belgian village of Steenokkerzeel stood empty for the last few decades, until a local businessman decided to turn it into an incredible family home in 2007.
Transparent House
This wholly transparent house in Japan is perfect for anyone brave enough to have nothing to hide.
Upside Down House
This building literally turns the idea of a normal house upside down!
Re-Purposed Church House
It's no secret that churches are gorgeous pieces of architecture, so they will definitely make beautiful homes! That's what became of St. Jakobus Church in Holland.
Skateboard House
Anyone who loves to skate would be pumped to live in Malibu's skateboard house. You can skateboard on any of the surfaces!
Bubble House
This bulbous homestead is in France, and has actually been designated as a historic monument. The home offers gorgeous views of the Mediterranean and encompasses native vegetation.
One Square Meter House
Berlin-based architect Van Bo Le-Mentzel came up with the idea for the world's smallest house — a lightweight, portable domicile that only takes up one square meter. The abodes are available through Airbnb for just one euro per night throughout Germany.
Slide House
Dreams do come true in Japan, where a three story house exists that uses slides instead of downward stairs!
Flintstones House
Dick Clark owns this modern homage to "The Flintstones." Located in Malibu, the house looks like something straight from the cartoon!
Hobbit House
"Lord of the Rings" fans rejoice! This little nook that looks like a hill is located in Wales, and is perfect for any hobbit!
Crazy House
The H?ng Nga Guesthouse is a uniquely designed building in Vietnam. Architect Dang Viet Nga used paintings instead of blueprints to design the buildings, and the artistic, flowing influence shows.
Inversion House
Back in 2005, a house scheduled for demolition was saved by two sculptors. They used the wood paneling of the house to create a tunnel-like vortex in the middle of the house.
Mushroom House
Architecture professor Terry Brown designed and built this mushroom house throughout the 1990s and into the mid-2000s. Brown wanted to embody the movement of nature and music into architecture.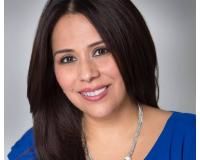 Author:
Marilyn Cortez
Phone:
956-587-1633
Dated:
February 13th 2017
Views:
1,195
About Marilyn: Always ahead of the highly competitive RGV real estate market, Marilyn Cortez is a Spanish speaking ...