10 Expert Tips For Finding The Perfect Contractor For Your Latest Project
BY MINDY JENSEN ON

One of the most popular questions on the Forums is, "How do I find a good contractor?"

10 Expert Tips for Finding the Perfect Contractor for Your Latest Project
Ask Around
Do you know someone who recently remodeled their home? Ask how they liked their contractor. Would they recommend him to you, would they use him again? What did they like about him? How did they decided on this contractor over the others they interviewed? What was the scope of the work? How did they find him? Just as important, ask if there was anything he did they didn't like. Would they have done anything differently?
Walk Around
We hired a contractor off Craigslist (please don't throw tomatoes at me — I learned my lesson), and after we decided to stop using him, we had to find someone else to take over the project. We were walking around the neighborhood and saw a house being added on to, which was exactly what we needed done. We talked to the builder and the homeowner. This was her second project with this company, and she was falling over herself to tell us how wonderful they were. We toured the property and saw the construction techniques firsthand. High quality all the way around.
Ask the Local Building Supply Company
Chance are good they have some sort of policy against recommending a specific contractor, but there are ways around that. Ask them who they would use if they were doing a project, or who they would hire to do work on their mother's home. Who do they notice is prepared for the jobs, and who comes back over and over for "one last thing" they forgot? You might even get lucky and they have a list of contractors they would recommend.
Ask the Building Inspectors
The inspectors in your city deal with a lot of people. One-time project homeowners don't stick out in their minds, but they remember the builders and remodelers they see over and over. They also remember the guys who try to slide things past them and the guys who do things right the first time. Like the local building supply company, they may not be able to recommend someone to you, but ask them the same questions and see what they say.
Check References
Almost everyone says to check references, but some people think it is a waste of time. I got a list of references from a potential contractor, and when I called one in particular, he said, "I don't have any idea why he would give you my name. I am currently suing him for shoddy work." Guess who I didn't hire?
Make sure you ask questions regarding the scope of the work performed. If you guy only has references for bathroom remodels, perhaps he isn't the most qualified to add a second story.
…But Don't Put Too Much Stock In Them
Just as bad tenants will give friends' names to pose as past landlords, a bad contractor can do the same thing. When every reference you call gives a glowing review, that is only the first step. Ask the contractor for information about recent jobs. See if you can go to the current job site. Talk to the homeowner at the current site and see how the contractor works.
Walk Them Out to Their Vehicle
Just like tenant screening advises walking them to their car to see how they keep it, the same can be applied to contractors. If their vehicle is a disaster, chances are they won't be able to locate that receipt for you, find those nails, etc. We interviewed a contractor who seemed amazing. When we walked him out to his truck, it was the cleanest automobile I had ever seen. We asked him what year it was because it had the body style of an older model, but looked absolutely brand new. When he told us it was more than 20 years old, we were floored. We ultimately ended up not using him because he told us the scope of the work was out of his range. Honesty on top of cleanliness??? Holy cow!
A Great Contractor Can't Start Tomorrow
If your guy is good, he's busy right now. And next week, too. That's OK — wait for him. The guy who can start tomorrow — and seems desperate to do so — is probably so eager because he isn't getting word-of-mouth recommendations.
…And Won't Need a Downpayment
I have a friend who decided to finish his basement. He found a contractor who needed $10,000 up front for materials. My friend smelled a rat and somehow finagled the delivery of materials to his house, but the contractor walked away with a lot of his money, and he was left with just a pile of supplies he didn't know what to do with.
Google Their Name

You might be surprised at what pops up when you Google the name of a contractor you are thinking about using. Along with the good can come some bad, so click on to that second page if his name warrants. Check out the Better Business Bureau, but understand how that works. The BBB rating of A+ could just mean there haven't been any complaints lodged against the company. It doesn't mean they do good work.
Inevitably, you will find a contractor who doesn't do work up to your standards. The best thing for you to do is let them go. The longer they work on your property at a sub-par level, the more work you will have to pay someone else to fix.
Never pay for work before your payment schedule requires. You may think you are being nice, but they are taking advantage of you and that "being nice" is a one-way street. Hold back at least 10% of the final payment until you are satisfied that all the work is complete. When that last check is in their hands, you won't ever see them again.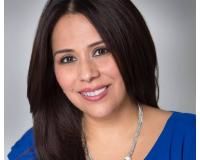 Author:
Marilyn Cortez
Phone:
956-587-1633
Dated:
December 29th 2015
Views:
375
About Marilyn: Always ahead of the highly competitive RGV real estate market, Marilyn Cortez is a Spanish speaking ...